09/23/2018
NASA GLOBE Observer's Weekly Roundup: September 23-29 2018
Our Land Challenge is finishing up and more in this week's edition of the roundup. 1. LAND CHALLENGE: There are just a few days remaining in our Land Challenge -- ends October 1st (NASA's 60th anniversary). All participants will receive a virtual badge if they make an observation between now and October 1st. The top 10 observers will receive a digital certificate and be recognized by name by a NASA scientist on GLOBE Observer social media. More About the Challenge Preview the Badge General Video About the Land Cover Tool
>>
09/02/2018
NASA GLOBE Observer's Weekly Roundup: September 2-8 2018
Happy Anniversary to Us! It's been two years and in this week's roundup we are walking down memory lane. 1. ANNIVERSARY: Our team has grown and changed somewhat over the last two years. As has the app: We first started with one tool: Clouds (back in the fall of 2016). Then added the option of sky color and more to Clouds in March 2017. Then came Mosquito Habitat Mapper in the spring of 2017. Recently, The GLOBE Program and the GLOBE Observer app have joined with the Department of State to help in the fight against zika with the GLOBE Zika Education and Prevention Project. This project is on going, but already has trained many in mosquito-disease-prone countries.
>>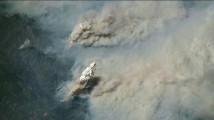 08/12/2018
NASA GLOBE Observer's Weekly Roundup: 12-18 August 2018
The summer is just flying by. And it has been a hot one for many parts of the world. Fires, clouds and more in this week's edition of the roundup. 1. CALIFORNIA FIRES: Fires are blazing in California and causing large clouds: "The heat generated by intense wildfires can churn up towering pyrocumulus and pyrocumulonimbus clouds, which lift smoke above the boundary layer, the lowest part of the atmosphere. "The hotter a fire burns, the higher up smoke can go, and the farther it can spread," explained Amber Soja, an atmospheric scientist with the National Institute of Aerospace who is based at NASA's Langley Research Center."
>>
06/24/2018
NASA GLOBE Observer's Weekly Roundup: 24-30 June 2018
It's been a busy time here at NASA GO and we have so many exciting things to share with you all this week. This and more in this week's edition of the roundup. 1. IMAGE OF THE WEEK: Check out these interesting looking clouds and the color within. They are call "Glories." "If you have ever seen a series of concentric rings of color near a mist or fog, you have likely seen a glory. This colorful optical phenomenon, bright red on the outside and blue toward the center, forms when water droplets scatter sunlight back toward a source of light."
>>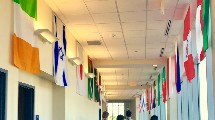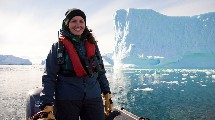 02/10/2018
NASA GLOBE Observer's Weekly Roundup: 3-10 February 2018
When you hear the word cheerleader, no doubt you think of the sports variety. High kicks, pom poms, and special calls and chants. But a cheerleader does not have to just promote sports. Have you ever considered being a cheerleader for citizen science? A few cheerleaders, memorabilia, and more in this week's edition of the roundup. "Let's Go Citizen Science!"
>>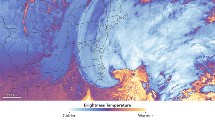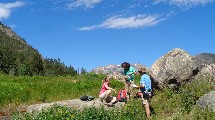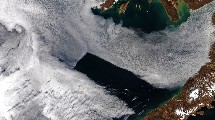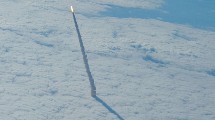 10/08/2016
NASA GLOBE Observer's Weekly Roundup: 2-8 October 2016
Devising plans for the upcoming days/weeks/months? We have a few for your weekend. If you are more spontaneous than that do not read the below. Rockets, satellites, shooting stars, and more in this week's round up.
>>