Data Access and Use
This page contains resources for how to access, cite, and use GLOBE Observer data.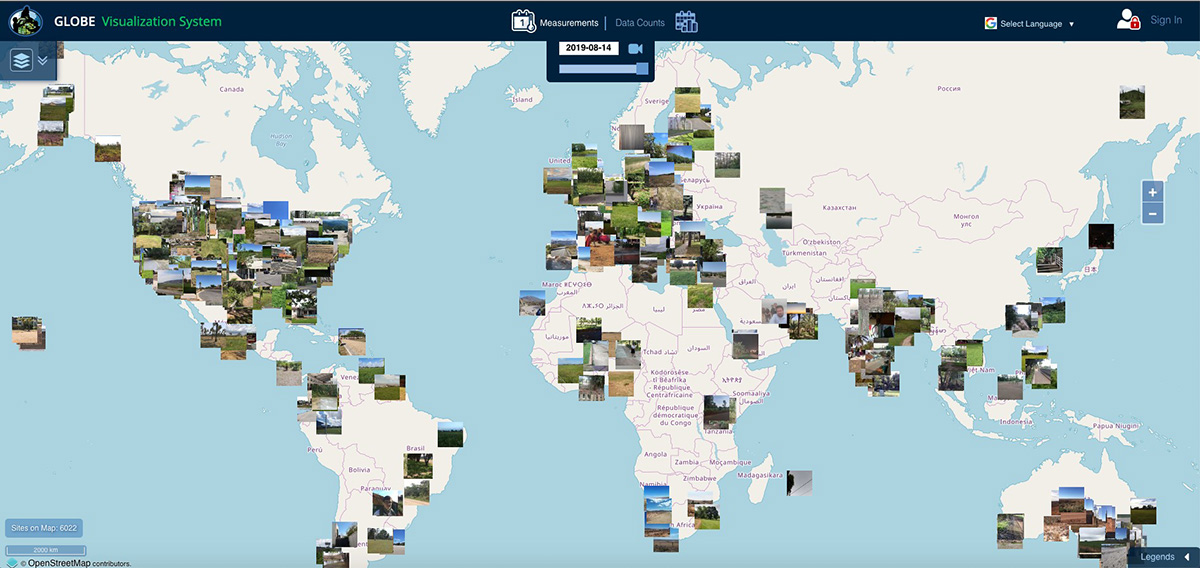 Citation
Global Learning and Observations to Benefit the Environment (GLOBE) Program, date data was accessed, https://www.globe.gov/globe-data
Tutorials
Mapping, analyzing, and communicating GLOBE.gov citizen science data in ArcGIS Online, esri.com, 9 September 2019. YouTube video.
How to Download Dust Observations Reported through GLOBE, globe.gov, 19 August 2019. Includes Python script.
Retrieve and Visualize Your Data, globe.gov. Tutorials and videos.
GLOBE Data Fundamentals: Training 1, webinar presented on 31 October 2019.
Download the presentation slides and the questions and answers document.
Jump directly to the sections about the GLOBE Visualization System (Vis), Advanced Data Access Tool (ADAT), the GLOBE Application Programming Interface (API), or Tips and Tricks.
Quick Links
Map the latest GLOBE cloud, mosquito, land cover, and tree height observations.
Stay Updated
GO-Sci@lists.nasa.gov is an email list for researchers and scientists who want to keep up with news, conferences, publications, data, and other science updates from GLOBE and GLOBE Observer. Click here to subscribe to, or unsubscribe from, the listserv.