Mosquito Books, Videos and Presentations
Books, Videos and Presentations
Add mosquito-related videos and presentations to your program or host a mosquito-themed book club.
Books

Use WorldCat to search libraries near you, read reviews, and find editions in different languages.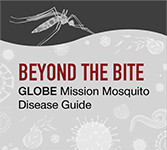 Beyond the Bite: Mosquito-Borne Disease Guide
This guide provides background information on the biology, pathology, and history of seven common mosquito-borne diseases: chikungunya, dengue, eastern equine encephalitis, malaria, West Nile virus, yellow fever, and Zika virus. This resource is also available in Spanish and Portuguese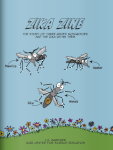 The fictional mosquitoes in the Zika Zine do the same sorts of things as real Aedes mosquitoes, which carry Zika virus. Read the Zine, learn how Aedes mosquitoes live, and you'll discover how to reduce the number of places where mosquitoes can survive. After you've read the Zika Zine, download the coloring pages, How to Draw Wanda in 9 Easy Steps and Make Your Own Zika Zine Comic to create your own mosquito pictures and stories.
How to Draw Wanda in 9 Easy Steps (PDF)
Make Your Own Zika Zine Comic (PDF)