Why study land cover?
Nearly every aspect of our lives is fundamentally tied to the land on which we live. The homes that shelter us are resting on the land. Cities offer locations that bring people together; farms feed us; forests help to keep us cool, provide us with oxygen, building materials, and the joys of recreation; rivers and lakes yield fresh water to drink; and different kinds of land cover provide habitats for a diversity of wildlife. When land cover changes, our health and well-being, economies, and environments can all be affected.
Land cover is a general term used to describe what is on the ground covering the land. Land cover exerts influence on weather, soil properties, and water chemistry. Different land cover types are all distinct in their effects on the flow of energy, water and various chemicals between the air and surface soil. Land cover influences the way water flows or is absorbed, potentially leading to floods or landslides. Changes in land cover matter because land cover can alter temperatures and rainfall patterns. Some types of land cover absorb carbon from the atmosphere, and when subject to changes, such as a forest burned in a wildfire, result in more carbon entering the atmosphere. Improved land cover maps will provide a better baseline to study all of these factors at both global and local scales, particularly as scientists integrate improved land cover maps into global models.
More about:
Why does NASA want this information?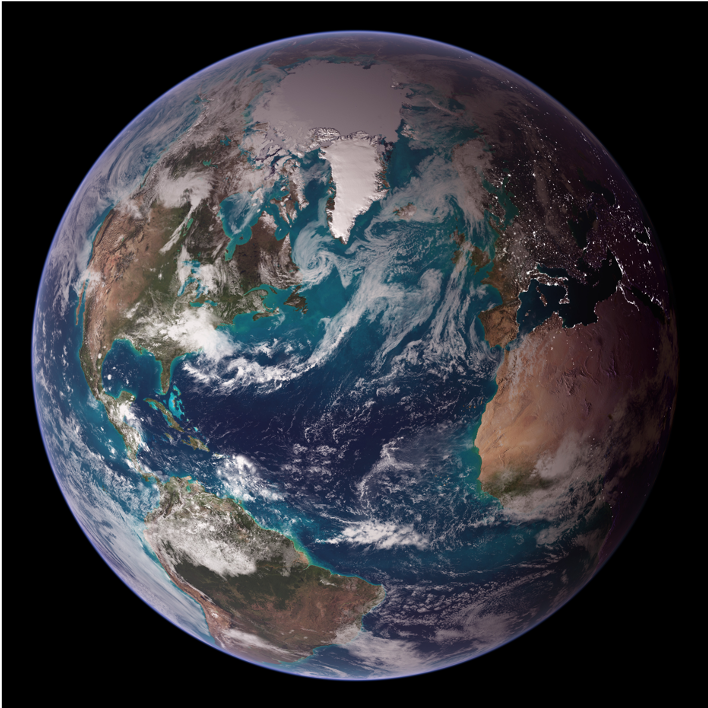 For years, scientists across the world have been mapping changes in the landscape to prevent future disasters, monitor natural resources, and collect information on the environment. The most efficient way to map land cover is from space. By using such imaging satellites as Landsat, Aqua and Terra, scientists have the ability to observe large tracts of the Earth's surface in a fraction of the time needed to complete aerial or ground surveys.
Satellites measure the amount of energy reflected by the Earth's surface in multiple regions of the electromagnetic spectrum, including regions beyond what the human eye can see. Collecting this data over time can help us document the changes taking place. Satellites can be our "eyes" in the sky (or orbit). Remote sensing in space has the great advantages of being able to cover very large areas quickly and to revisit the same area frequently. However, some of the detail that can be seen at ground level may not be detected by a remote sensing system. Therefore, there is a need for actual ground observations to accompany these data. Ground observations, such as those using the GLOBE Observer: Land Cover tool and other GLOBE Biosphere protocols, can provide reference data to help scientists interpret satellite data, improving the accuracy of maps created from remote sensing data and other products.
The most detailed satellite-based maps of global land cover are on the order of hundreds of meters per pixel, which means that small details may not show up. For example, a park in a city may be too small to show up on the global map. The Land Cover tool (also known as Adopt-a-Pixel) provides ground-based comparison data for such land cover maps, among other purposes, through photographs taken with a smartphone or other device, as well as classifications by citizen science observers of the types of land cover they see in those images.
Data from satellites are recorded and converted into digital images composed of picture elements (pixels) arranged in columns and rows. Different satellites have different sizes of pixel. For example, the pixels from Landsat satellite observations cover an area of about 30m by 30m of the Earth's surface (about the size of a baseball diamond, see image below), while the Moderate Resolution Imaging Spectroradiometer (MODIS) instrument on the Aqua and Terra satellites has a pixel size of up to 250m by 250m for measurements in the visible range of the spectrum. Both Landsat and MODIS data can be used to derive a satellite-based map of land cover.
Image source: Landsat
Maps help us understand where things are. Scientists use satellites to make maps of many different things on Earth to help them understand our world and how our world is changing. When mapping land cover, scientists use many different classification systems to differentiate what is on the land. This map, created from MODIS data, divides land cover into 17 different categories, such as cities, farm lands, forests, deserts, and so forth. The different colors on this map show the locations of each type of land surface. Scientists are monitoring how these land cover types change over time.
Image source: NASA Earth Observations (NEO)
Example of Satellite Data About Forests - Video
For the North American Forest Dynamics study, scientists combined 25 years of satellite data from the joint U.S. Geological Survey/NASA Landsat satellite program with information from the U.S. Forest Service to highlight where forest canopy was disturbed. This video shows how annual maps of the lower-48 United States produced from satellite data illustrate how these dynamic systems changed from 1986-2010. Logging and hurricanes play a significant role in the Southeast, and fires and insect invasion damage forest canopy in the West.
Publications Related to GLOBE Land Cover
For a more complete list of GLOBE Observer publications and presentations, visit the publications page.