null
Educator Options with the GLOBE Teacher vs. GLOBE Observer Account Types
11/24/2020
Educator Options with the GLOBE Teacher vs. GLOBE Observer Account Types
We know that the options available through the GLOBE Program can be complex, and it can be difficult for teachers or other educators to determine the best way to use GLOBE Observer with their students or program participants. Different choices will make sense in different circumstances. The lists below describe some of the main options with GLOBE, and what each one can and can't do, with a particular focus on how they might work for teachers or other facilitators running programs for students, or students and families. Note that we use the term GLOBE Teacher below for clarity, but the term GLOBE Member will also appear in places on the website and in the database system. In most cases, the terms are interchangeable regarding their capabilities. You can find answers to more questions we have received specifically from teachers on the FAQ page.
GLOBE Teams: (available to users with GLOBE Observer or GLOBE Teacher accounts)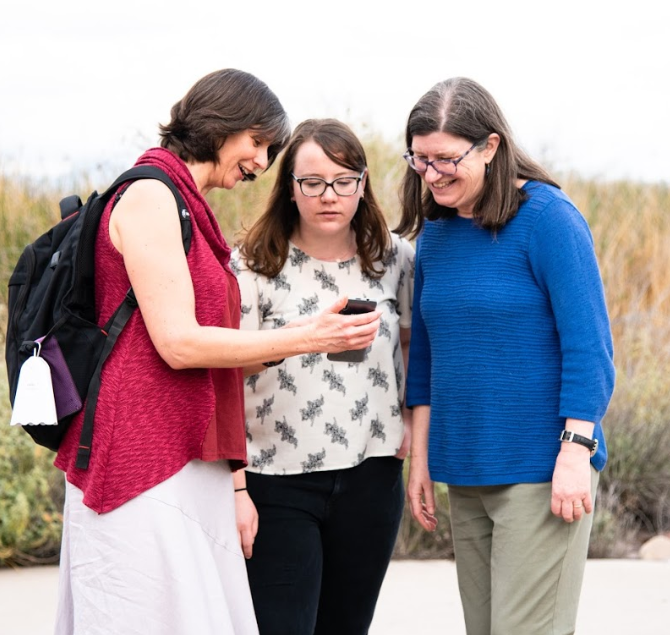 Can be created by a GLOBE Observer or a GLOBE Teacher
Creation of a GLOBE Team does not require any additional training, beyond downloading the GLOBE Observer app and creating an account
Can create an open team (anyone can join), or a private team (requires a referral code to join)
Can have people join through the GLOBE Observer app, either as they are creating their account or via the settings menu afterward (the second option also works for GLOBE student accounts)
Allows the team manager (usually the person who created the team) to see a list of who has joined the team (by email address)
Displays a count of data collected by the team members on a team landing page
Teachers may wish to establish one team per class period, subject, etc.
At this time, it is not possible download data associated with a particular team as a group data set, although that option may be available in the future
More information about GLOBE Teams and GLOBE Observer.
GLOBE Schools: (available to users with GLOBE Teacher accounts)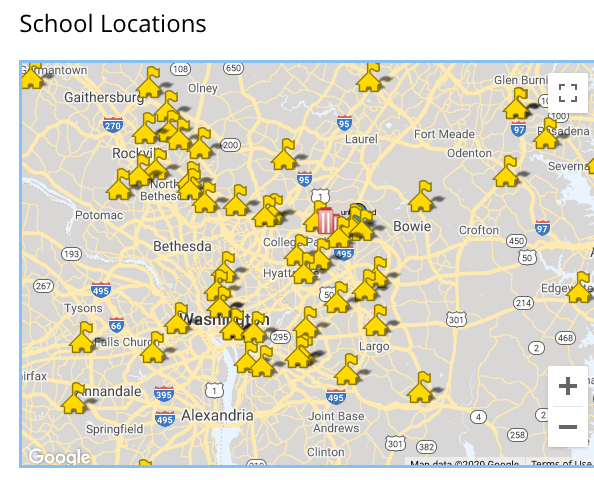 Requires training (in-person or eTraining) and verification of the teacher's account to have full GLOBE Teacher capabilities
Allows creation of up to 50 student accounts for student login (data is automatically connected to the school, and satellite match emails will go to the teacher email address)
Allows use of online data entry forms, using teacher or student logins
Allows connection of GLOBE Observer accounts belonging to parents or older students (13+) to the school (they can join the school via the page on the GLOBE website, using a referral code)
Shows a count of data collected by connected observers on the school page on the GLOBE website (all science protocols, not just those available within the GLOBE Observer app)
Data submitted by the teacher and through student accounts can be downloaded as a group by school name using the Advanced Data Access Tool or the GLOBE Application Programming Interface.
While called a "school" in the GLOBE system, this option can also be used by an informal education institution such as a library, museum, etc. if a facilitator goes through training and has their account verified. (Please contact us to convert a GLOBE Observer account to a GLOBE Teacher account.)
GLOBE Student Accounts: (available to users with a GLOBE Teacher account)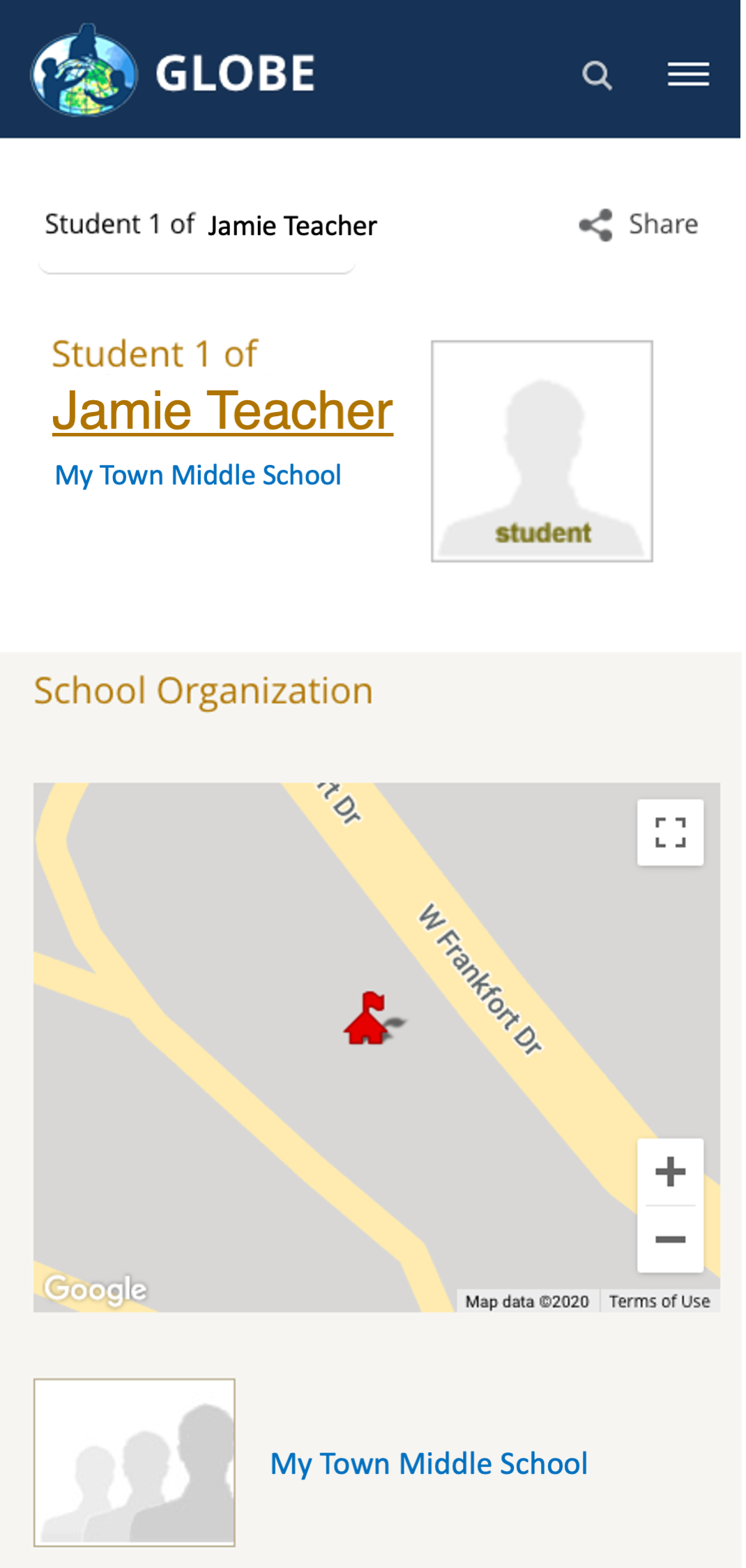 DO:
Replace the need for using a "real" email address to log in to the app (for example, if students are not allowed to use their school email account, or school email accounts cannot receive messages from outside the school network for getting initial login information or satellite match emails)
May be used to log in to either the GLOBE Observer app or for the GLOBE website data entry forms
Are automatically connected to the teacher's GLOBE school in the database (and when data is displayed in the GLOBE Visualization System)
All satellite match emails for student accounts are sent to the connected teacher's email address
The connected teacher controls the password for each student account, and can change it at any time on their GLOBE My Page.
May be used to upload student research reports (in general or for an International Virtual Science Symposium)
Allow data entry for GLOBE Observer tools (Clouds, Land Cover, Mosquito Habitat Mapper, Trees) and for all other GLOBE protocols using the online data entry forms. (You need to be logged in with your GLOBE account to access these forms.)
DO NOT:
Do not currently allow easy tracking of which data was submitted by which specific student login (data from all student accounts is associated with the teacher in the database)
Do not actually function as an email address - they can only be used to log in to the GLOBE website or the GLOBE Observer app, not to receive any type of messages
Comments