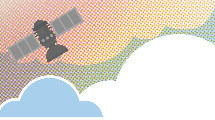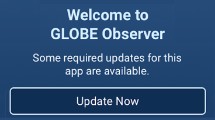 09/20/2019
Updates to the App - September 2019
When you next open up the GLOBE Observer app, you'll be prompted to download a fairly substantial update. Many of the changes are behind the scenes, and won't be noticeable to users, but here is a description of what you might see that is different.
>>
09/17/2019
What's up in your sky? Your cloud observations in action
Your cloud observations are making a huge impact, especially those that include information about cloud types and photographs. We've noticed how some of you have been reporting unique events like dust storms and fires, so it got us excited to make a new data challenge, the NASA GLOBE Fall Challenge. We are asking YOU to tell us what's up in your sky.
>>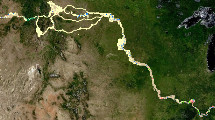 08/30/2019
Chasing light to map, measure, and monitor the Lewis and Clark National Historic Trail
To better understand the route's current land cover conditions, this summer, we asked people to take pictures of the land cover along this area of interest, using the GLOBE Observer App. The GO on a Trail data challenge began June 1 and ended on September 2, 2019. Thus far, participating GLOBE observers have collected and submitted hundreds of observations along the Lewis and Clark route.
>>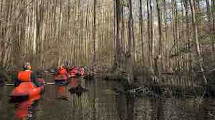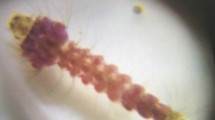 06/25/2019
Source Reduction Means Mosquito Reduction
With the beginning of the mosquito season comes the need for protecting individuals and communities from mosquitoes. When you use the GLOBE Observer Mosquito Habitat Mapper tool, you are not only providing useful surveillance information about when and where mosquitoes are found: you also are providing an important public service known as "source reduction."
>>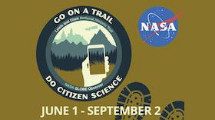 06/17/2019
GO on a Trail with the Mosquito Habitat Mapper!
ou may have heard the news- there is an exciting challenge this summer for GLOBE Observer users! The challenge follows in the spirit of early cartographers, Meriwether Lewis and William Clark, and you can win one of two ways. First, use GLOBE Observer to map as much land cover as possible in any GLOBE country by September 2. The top data collectors in each GLOBE region will be recognized. Or, for U.S. users, head to the Lewis and Clark National Historic Trail between Pittsburgh, PA and the Oregon Coast, and take Land Cover and Mosquito Habitat Mapper observations using the GLOBE Observer app. This 3 month campaign kicks off on National Trails Day (June1) and concludes on Labor Day (Sept 2). Each observation you make along the trail will increase your chances to be one of our top observers and be eligible for a prize package. Learn more and plan to participate today: https://observer.globe.gov/do-globe-observer/challenges/go-on-a-trail
>>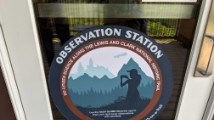 06/10/2019
GO on a Trail and Earn Challenge Points
Are you participating in our GO on a Trail Challenge? To join, just use your GLOBE Observer app to take as many land cover observations as you can. You can get points toward winning two ways: collect observations on the Lewis and Clark Trail or collect observations in any GLOBE country.
>>