null
Science is Better Together: The Keystone 10 Million Trees Partnership
04/29/2021
The 2021 GLOBE Community Trees Challenge is going on now. Visit the challenge page to learn how you can learn and contribute knowledge about trees. Plus, access some really cool resources and activities all about trees. (More details about the challenge are also at the end of this blog entry.)

The Keystone 10 (K10) Million Trees Partnership is a collaborative effort, in Pennsylvania, of national, regional, state, and local agencies, conservation organizations, outdoors enthusiasts, businesses, and citizens committed to improving Pennsylvania's communities, economy, and ecology. This partnership uses tree height and diameter as an indicator of tree health. K10 is currently making use of NASA GLOBE Observer's Trees tool to take those measurements.
"The Keystone 10 Million Trees Partnership is hoping that, through the use of the NASA GLOBE Observer and NASA data from missions like ICESat-2, K10 can work with local groups to monitor tree height and diameter over time," said Brenda Sieglitz, who is the Senior Manager of K10 in Pensylvannia.

About tree height:
Tree height is the most widely used indicator of an ecosystem's ability to grow trees, so tracking tree height over time can help us to assess the ecological health of a given area. Tree circumference can be used by foresters and managers to calculate the approximate age of the tree, and the measurements are also used to estimate the amount of standing timber in a forest. Both tree height and trunk circumference can also help to measure biomass, the total mass of living material above ground measured across a particular area.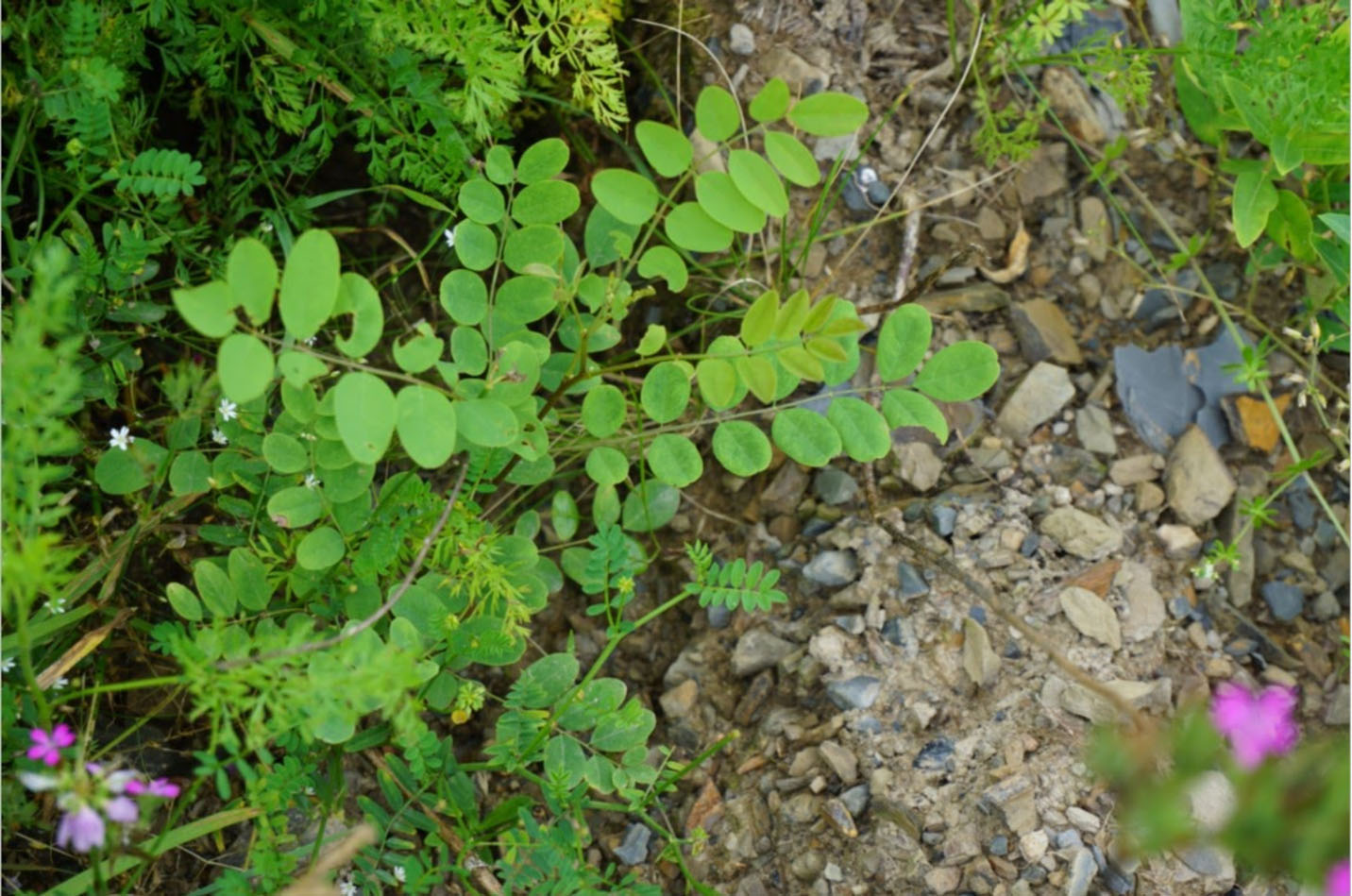 In addition to taking tree height and tree circumfrance measurements, there are 176 partners in the K10 partnership who have teamed up to plant 10 million trees in the Commonwealth of Pennsylvania's agricultural riparian buffers, urban and suburban landscapes, and abandoned mine lands by 2025 to rally efforts around Pennsylvania's Clean Water Blueprint. To date, K10 partners have planted approximately 2.5 million trees since the program launched in April 2018.
"Our technical assistance partners plant trees every spring and fall and track them in an ARCGIS "Tree Tracker". This allows our partners and the program to see how we are meeting our mutual goals and track what the trees are doing in terms of clean air and water filtration, nutrient reduction, carbon sequestration, and public health benefits. We eventually hope that landowners and partners will report back, using the NASA GO Trees tool, with information about tree survivability and growth," added Sieglitz.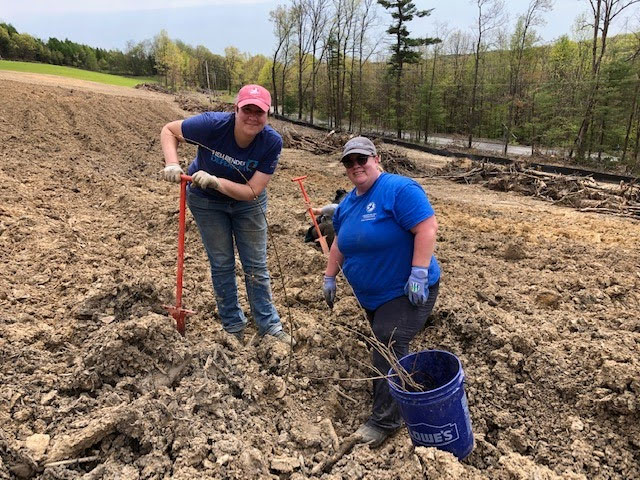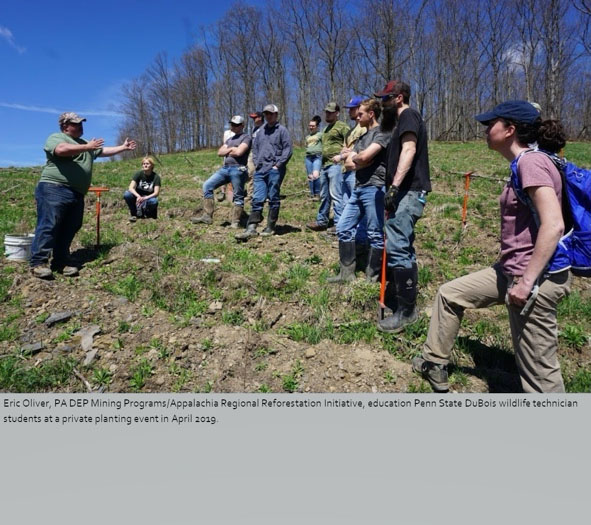 The trees are planted on private landowner sites, public parks, along public streets, and on publicly owned land. Pennsylvania is made up of 2,560 townships and municipalities and the average farm size is approximately 133 acres. The segmentation of the Commonwealth of Pennsylvania means partners must remain flexible to work with many different landowners who are facing very different site conditions requiring a unique prescription of trees.
All landowners voluntarily offer up land they own to plant trees for many different reasons: some do so to receive a financial incentive for their farm operation through federal programs such as the Conservation Reserve Enhancement Program or CREP. Other landowners seek out wildlife and habitat value to encourage deer and other animals to visit their property. Landowners can even request fruit and nut-bearing trees, to develop a valuable practice called Agroforestry, which produces crops which can be harvested. Landowners can benefit grazing livestock and reduce runoff by incorporating trees into pastures in a practice called Silvopasture (Silvopasture is the planned combination of trees, plants and livestock together as an integrated and managed system). These native trees provide a variety of benefits to the landowner, land and soil, wildlife, air, water, and our health.
It's important to remember that different species grow at different rates particularly in different regions of the world. For example, in Pennsylvania a 4-year old river birch may look very different than a 4-year old white oak. When you look out over a newly planted streamside (riparian) forest, it is evident to see the vast differences between how quickly trees like sycamore and tulip poplar sprout up and out of their protective tree tubes faster than other species. (A tree tube is a plastic tube used to nurture and protect trees in the early stages of their growth.)
As trees age, you may notice that some smaller trees in the middle of the forest may be older because they have been shaded out and are waiting their turn to "grow up" when their elder trees begin losing their canopy and die off from old age or disease. Across the East Coast of the United States this has been happening as trees like the American chestnut, American elm and white ash have been in decline or completely lost due to insect and blight diseases. Smaller trees that were once under their shadow may be older trees that are now growing up into fuller canopies.
Providing landowners with the NASA GO Trees tool will allow landowners to track the progress of their tree growth to compare how one species of tree grows compared to another. They can also use the information to see if the tree is growing faster in diameter or height. By taking pictures on the app, the landowner can reference the progress of the tree growth over months and even years. The K10 Partnership has created their own "Keystone Trees" team on the app to encourage the partnership and landowners to work together to track the trees' progress.
How can the NASA GLOBE Observer trees tool and ICESat-2 benefit the K10 Partnership?: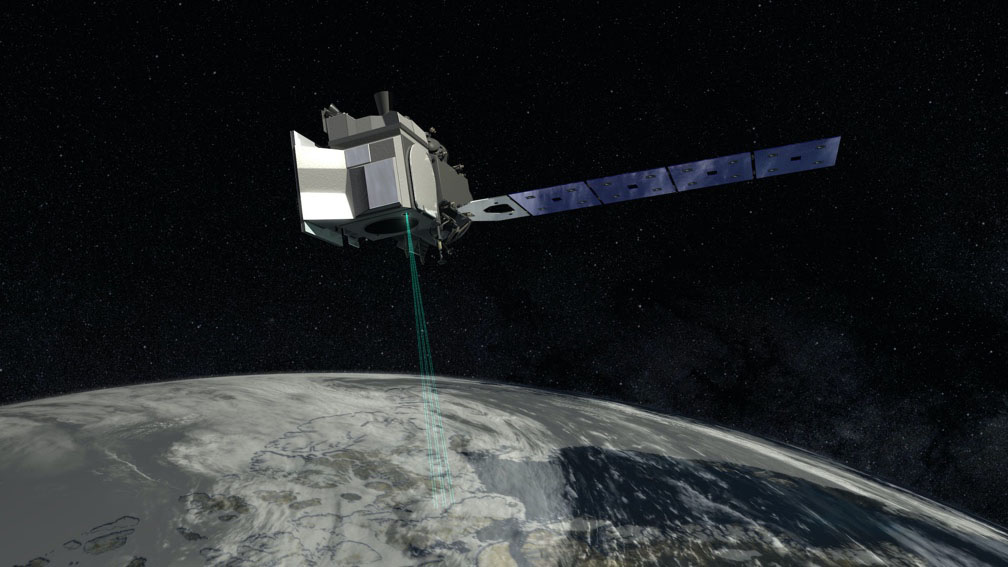 The Keystone 10 Million Trees Partnership identified forty-three publicly accessible tree planting sites since their April 2018 launch, across the state of Pennsylvania. Looking at the ICESat-2 overpasses and tree height data for all of these locations, almost half have been measured by ICESat-2. We would like to highlight one of these locations: the Moshannon State Forest plantings in Fox Township, Pennsylvania (Latitude: 41.25786111, Longitude: -78.56725). This planting effort took place on May 4, 2019 with the Pennsylvania Environmental Council, the PA Department of Environmental Protection and the Appalachian Regional Reforestation Initiative.
Looking at the image below, you will see the ICESat-2 overpass orbit, from April 11, 2020, over the Moshannon State Forest location. The objective here is to ultimately see if the ICESat-2 satellite retrieved tree heights for the specific plantings, then have K10 Partnership citizen scientists head outside and take as many tree height and tree circumference observations as possible in these locations, and specifically at this Moshannon State Forest, Pennsylvania location. These measurements will allow us to track the growth of the tree via ground-based and space-based observations, providing a much more accurate tree height observation and contributing to a much more robust dataset for this location.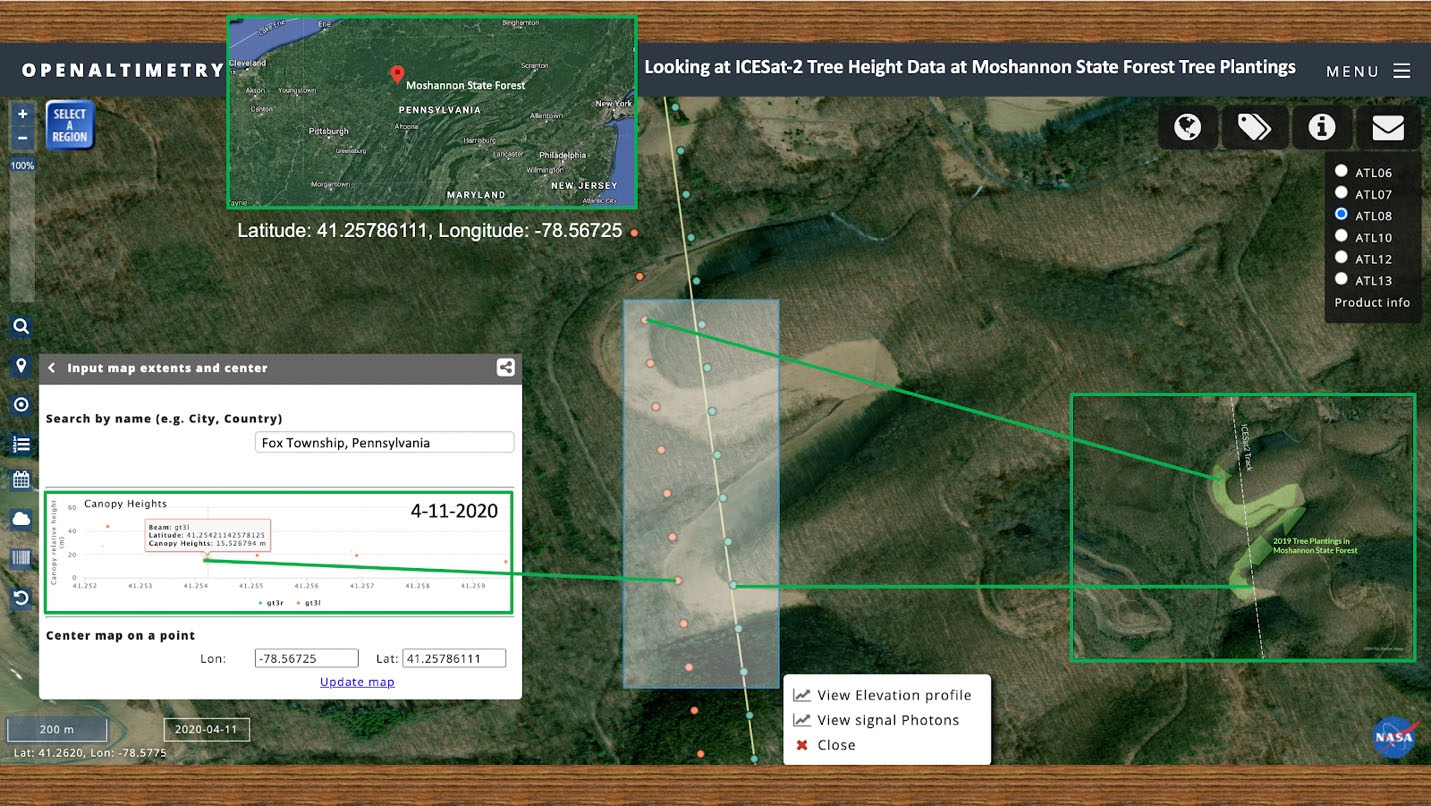 As you can see, the NASA GLOBE Observer Trees Tool can help a variety of end-users, from researchers to landowners to agencies to citizen scientists. Trees are such a vital regulator of our planet's climate, from lowering temperatures, reducing energy usage and reducing or removing air pollutants through photosynthesis and carbon sequestration.
The 2021 Trees Community Challenge: Science is Better Together:
Now that you see just how vital the NASA GLOBE Observer is to important tree programs like the Keystone 10 Million Trees Partnership, how about joining in and celebrating the science and fun with the 2021 Trees Community Challenge: Science is Better Together?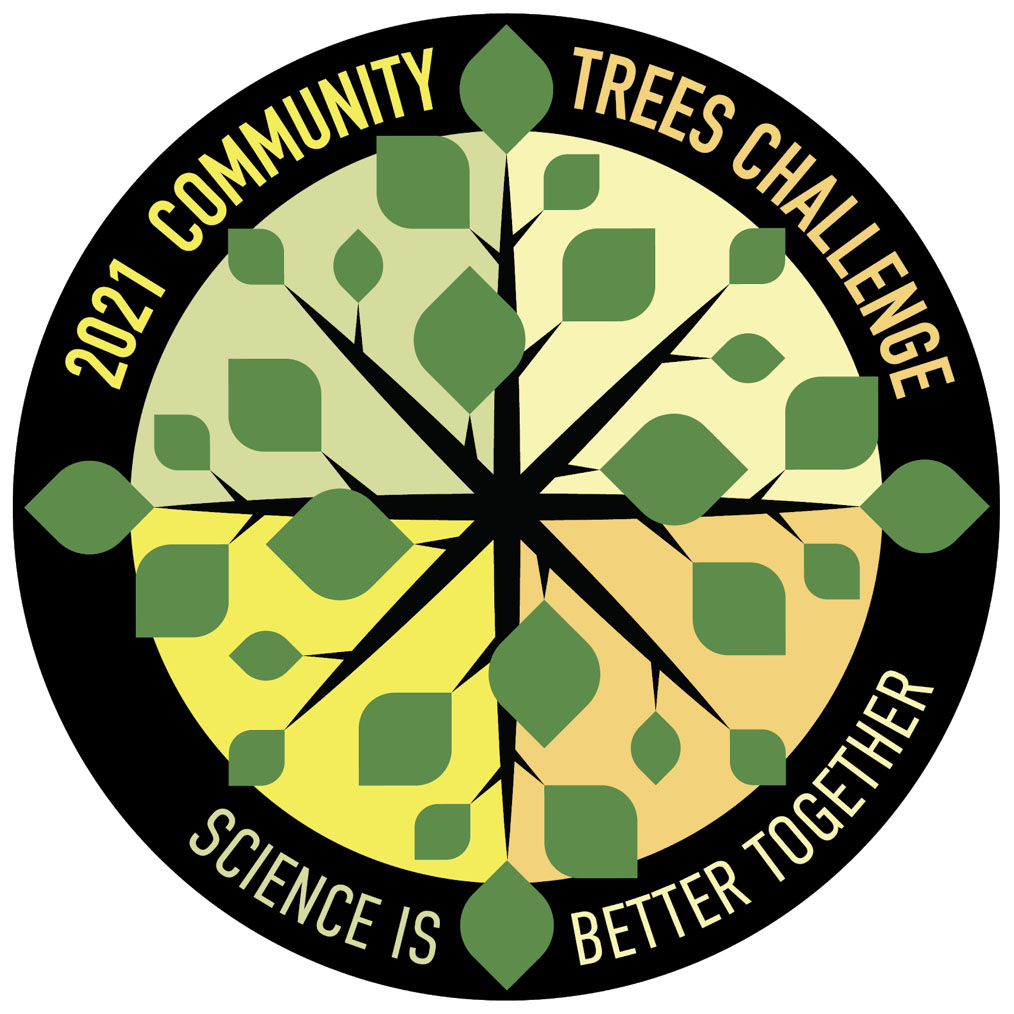 What are some of the next steps you can take as part of the 2021 Trees Community Challenge?:
Now that you see just how vital citizen science observations of trees are, how about joining in and celebrating science and fun with the 2021 Trees Community Challenge: Science is Better Together?
If safe to do so, take as many tree height observations as you can from 15 April 2021 through 15 May 2021. This will help with data density of tree height observations and will greatly help student and professional researchers compare the ground-based NASA GLOBE Observer tree heights to the NASA satellite/instrument tree heights!
After you take a NASAGO Tree Height observation, while still standing at the tree, please take a NASAGO Land Cover observation. This will allow for us to understand the environment in which the tree thrives, give us an upward look at the tree's canopy, and a downward look at the ground surface and potential root system.
If it is not safe to go outside and take tree height observations, please visit the 2021 Trees Community Challenge webpage and check out the many GLOBE and NASA resources and activities. Also, you can visit the GLOBE Trees Family Guide webpage as well for great extension activities.
Brian Campbell (NASA Wallops/GST) is a NASA Senior Earth Science Outreach Specialist at the NASA Goddard Space Flight Center's Wallops Flight Facility in Wallops Island, Virginia USA. Brian is also the Trees Around the GLOBE Student Research Campaign Lead and the Trees Science Lead for the NASA GLOBE Observer citizen science program. Brian works with local to international students in over fifty countries.
Brenda Sieglitz is the Senior Manager of the Keystone 10Million Trees Partnership based in Harrisburg, Pennsylvania. She leads the collaborative effort, coordinated by the Chesapeake Bay Foundation, of over 175 national, regional, state and local agencies, as well as conservation organizations, watershed groups, conservancies, outdoors enthusiasts, businesses and individuals willing to plant trees.
Comments