Community Trees Challenge 2021 - Overview
2021 Community Trees Challenge: Science is Better Together
15 April 2021 to 15 May 2021
Short link to this page: https://observer.globe.gov/trees-2021.
Celebrate trees by joining the GLOBE citizen science community in the 2021 Community Trees Challenge, where Science is Better Together!
Who can participate: Everyone! (students and teachers at all grade levels, informal educators, and the public in GLOBE countries.) While getting out and taking observations might not be possible for everyone, this challenge provides multiple ways to participate and learn all about trees.
How to participate: During the Community Trees Challenge, The GLOBE Program is asking citizen scientists to observe, learn, engage, and create as they track their progress on the Trees Challenge activity tracker. You can choose the best journey for your interests or try to complete all the activities. Work together as a family, as a group of friends, or independently.
By completing these activities, you will improve your science observation skills, enrich your understanding of trees as part of our landscape, learn why NASA studies trees, be a part of a NASA-sponsored citizen science project, as well as join a citizen science community. Your observations of tree height contribute to a global database that is free and open so that anyone - scientists, students, communities, and citizen scientists - can conduct research.
Read the news story about the launch of the challenge, "You Better Beleaf it: NASA GLOBE Program to Host 2021 Trees Community Challenge."
The 2021 Community Trees Challenge has concluded. Read a summary of the challenge, and download a customizable certificate (PDF) to celebrate your participation. Print or share on social media, and thanks for joining in!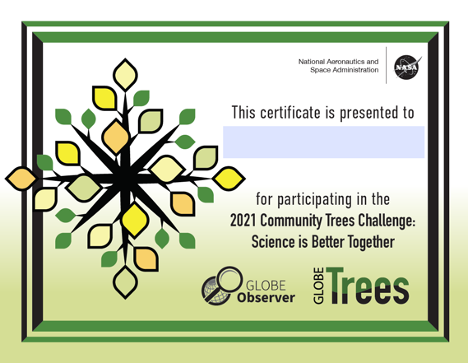 Community Trees Challenge 2021 - Participation Header
Choose your Participation Options:
Trees Challenge 2021 - Translated Trackers
Community Trees Challenge 2021 - Activities
Always follow guidelines from your local officials, and only participate in GLOBE activities or use the GLOBE Observer app if it is safe to do so.

Learn about trees:

Create with trees:

Engage about trees:

As you complete activities or take observations, share your results with us through social media using #TreesChallenge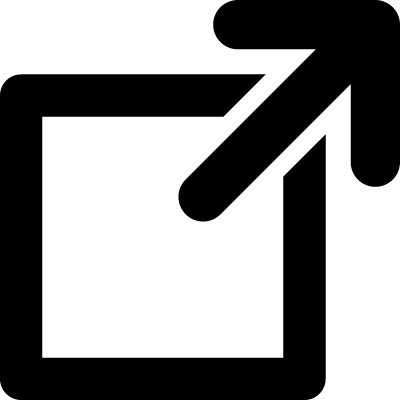 or by tagging the GLOBE Program.
Looking for even more activities to try? Check out the Trees Resource Library, or visit the Trees Family Guide!