Support
For support using the GLOBE Observer app or data, please review our frequently asked questions and then contact us. We will respond within 1-2 business days. You may also contact us through Facebook or Twitter.
If you are an informal educator interested in using GLOBE Observer in your program, we are eager to talk to you.
Did you Know?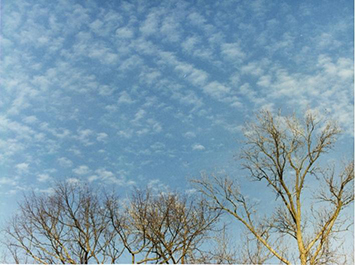 Cirrocumulus
This is an example of fairly large-celled cirrocumulus, mostly cloudy and pretty much translucent.
Photo by Jeff Caplan, NASA Photographer.