null
Mosquito Monday Challenge Update - 16 August 2021
08/16/2021

Keep it UP - there are only 10 days left in the challenge. Read about how your photo contributions could make a difference in the recent blog post by the GLOBE Observer Land Cover science lead, Peder Nelson.
The GLOBE Mosquito Habitat Photo Challenge kicked off Sunday, July 25, and by Friday, August 13 we now have over 5,000 new photos of mosquito larvae, water habitats, and land cover. Thanks for all the great observations and photos so far! Read these weekly updates during the challenge online in the GLOBE Observer News section of the website.
Shout out to LaSalle Observers GLOBE Team, championed by our partner the LaSalle Public Library. The images below document the habitats around their mosquito observations and the larvae they found.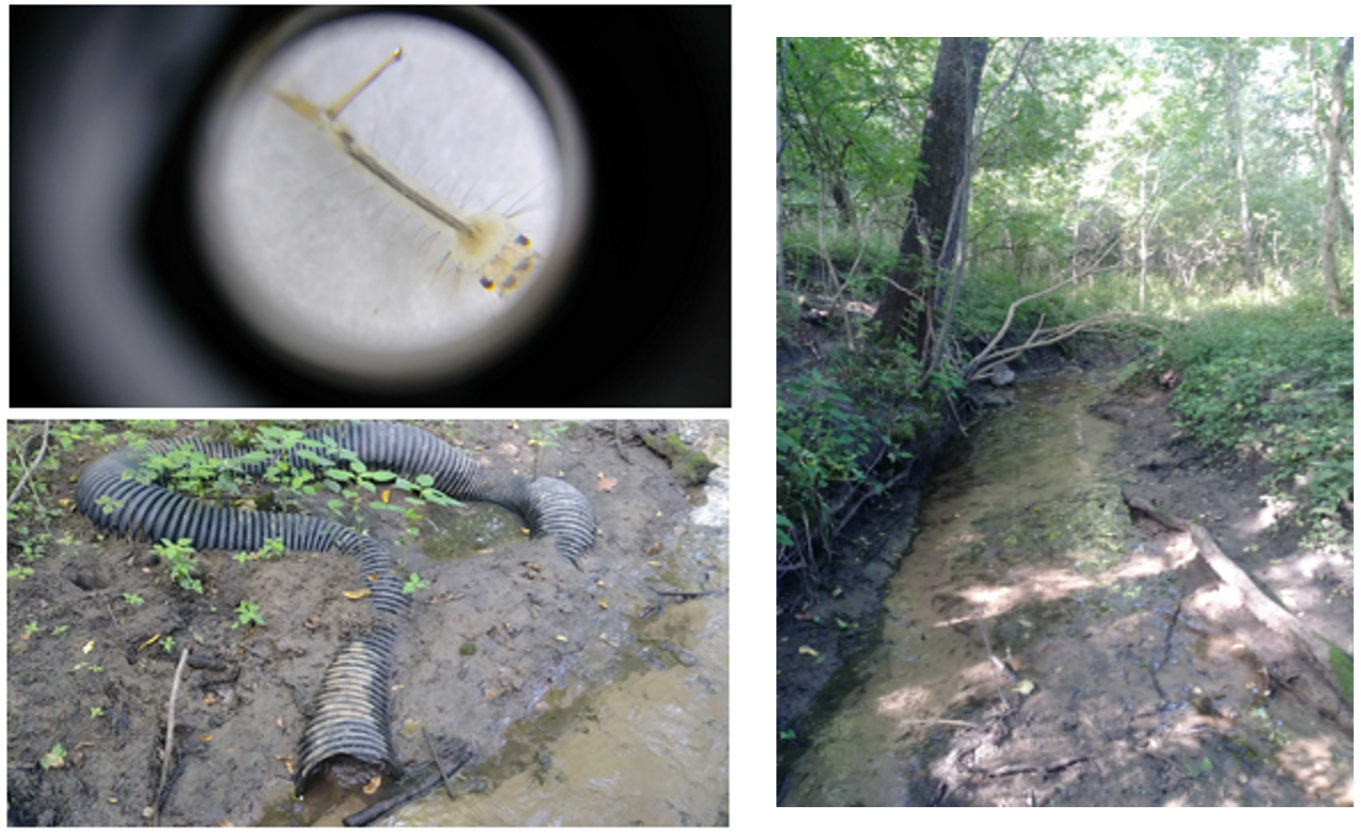 Mosquito Fun Facts
There are around 3500 species of mosquitoes and the GLOBE Observer Mosquito Habitat Mapper tool documents three medically important species Anopheles, Aedes, and Culex.
It's only the female mosquito who bites, males are perfectly content with plant nectar. Females need iron found in the blood for optimal egg development.
Prevention Tips!
What can you do to reduce the chance of mosquitoes after you've taken your Mosquito Habitat Mapper and Land Cover observation? Dump and clean any containers that may hold standing water at least twice a week – and take another observation. This includes vases, pet water bowls, old tires, plastic kiddie pools, rain gutters – look around for more spots for potential mosquito habitats.
Data Dashboard

Quickly find out how many and where observations photos have been submitted to the challenge with the Challenge Data Dashboard on the Challenge website. Select the date range "During Challenge" in the top right corner. You can create a URL that starts the map view with your location.
Science is better together
Share your stories, questions, and activities during the challenge on social with the hashtag #MosquitoChallenge.
Opt-in for more news and a special challenge certificate
Would you like to get other GLOBE Observer news via email? Go to the settings menu in the app (small gear icon, bottom right), select "Opt-In/Opt-Out Settings" and then select yes under "Receive GLOBE Observer News" to receive future messages at the email address associated with your GLOBE account. If you opt in and have submitted observations of mosquito habitats, larvae or land cover during the challenge, you will receive a special certificate directly to your email.

Comments