03/09/2023
CANCELLED GLOBE Observer Connect: March 2023
MARCH EVENT CANCELLED - STAY TUNED FOR DETAILS ABOUT OUR APRIL EVENT! Join us for GLOBE Observer Connect, a new series of short conversations about GLOBE data, science, and the latest updates. For our first conversation, Peder Nelson, science lead for the Land Cover tool and a researcher in the College of Earth, Ocean and Atmospheric Sciences at Oregon State University, will talk about the surface conditions information we collect in the app, especially snow cover, and how that data can be applied to a wide range of research topics. After his brief presentation, there will be a chance for a discussion and questions.
>>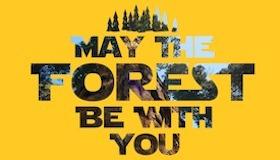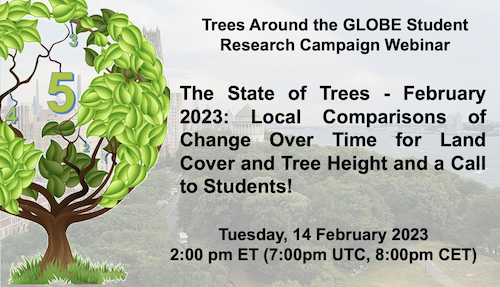 02/14/2023
Webinar: The State of Trees - February 2023
This webinar for the Trees Around the GLOBE Student Research Campaign will focus on country comparisons of land cover and tree heights using online data mapping tools that the campaign has highlighted often. Peder Nelson (Oregon State University) will present on, and lead a discussion thinking about, the growth rate of trees over time with the context of "Does your city/town have a tree plan?"
>>