null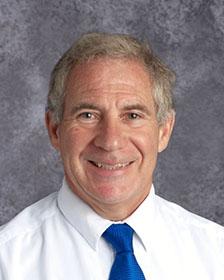 Mr. James Less
Science Teacher, Saint Andrew Catholic School
James Less is a middle school science teacher that uses GLOBE Observer in his classroom.
Where are you from?
I live in Cape Coral, which is on the Gulf of Mexico in southwest Florida. I'm originally from northwest Ohio, but I moved to Florida in 2018.
What do you do?
I'm a Science Teacher for Middle School (Grades 6-8) at Saint Andrew Catholic School in Cape Coral.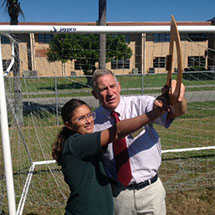 ​​​​
How do you use GLOBE Observer?
I love to use GLOBE Observer as part of my science teaching because it engages my students in conducting meaningful, real science with direct connections to NASA. We mainly use the GLOBE Observer app to make cloud observations, which aligns nicely with our curriculum for weather and climate and the water cycle. My students and I also make cloud observations when we participate in GLOBE's Urban Heat Island Effect campaigns as well as other environmental projects.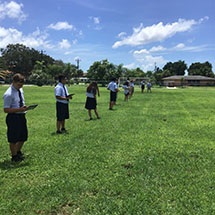 How do you plan to use GLOBE Observer in the future?
I will definitely continue to use GLOBE Observer for teaching my students to make cloud observations. I also plan to incorporate the GLOBE Observer "Trees" app for my students to use during their investigation into the carbon cycle.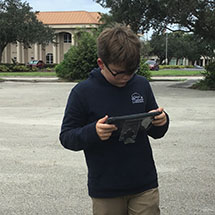 Why is citizen science important to you?
Professionally, citizen science is important to me as a Science Teacher because it helps me engage and motivate my students to develop an appreciation and love for science. Personally, citizen science is important to me because it provides an opportunity for me to contribute data that is used for important environmental research.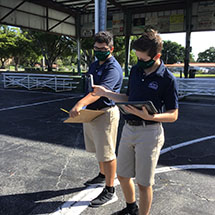 What advice do you have for people just getting into citizen science?
Try it, you'll like it. It is a fun and easy way to contribute in a meaningful way to research that benefits our planet. It's a low-stress, no-risk opportunity to get involved and do real science. The GLOBE Observer is free to download and it includes many links and tools to encourage you on your journey.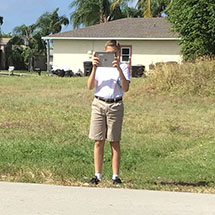 ​​​​​
What do you do for fun?
For fun, I enjoy being outside. I like to go jogging (especially on trails through a park), to swim laps, to work in my yard, and to play with my labradoodle, Siri (named after the star Sirius).
What inspires you?
I'm inspired and energized simply by the beauty of nature that I witness around me ¬– for example, a sunset on the Gulf of Mexico, a flock of ibis in the yard after a rain, and sunlight filtered through the leaves of an old shade tree.
Any favorite quote(s) that you would like to share?
"...There is perhaps no better demonstration of the folly of human conceits than this distant image of our tiny world. To me, it underscores our responsibility to deal more kindly with one another, and to preserve and cherish the pale blue dot, the only home we've ever known." — Carl Sagan, Pale Blue Dot, 1994
Comments