null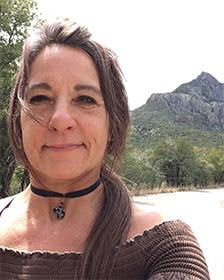 Dr. Candace Gossen
Park Ranger Community Scientist
Candace Gossen, a citizen scientist and park ranger in the rocky Chiricahuas of Arizona, joined GLOBE in a phone interview to discuss her passion for science and the great outdoors. Watch the interview or read the article below.
Gossen is Acadian (French-Indian) from the Atchafalaya Basin of Louisiana, in the United States. She has lived in many places around the world, and considers herself an explorer by nature. Growing up in such a rich, diverse culture allowed her to be curious, a kid who liked to dig in the dirt and climb trees for fun.
She currently resides in Arizona as a park ranger with the National Parks Service, and has over twenty years of experience teaching environmental sustainability, natural science, and ancient cultures. Gossen comments, "My favorite part of being a park ranger is teaching as a steward of the wilderness I protect. I also love meeting observers through the Jr. Rangers Program in our parks – for [children] are the seeds of the future!"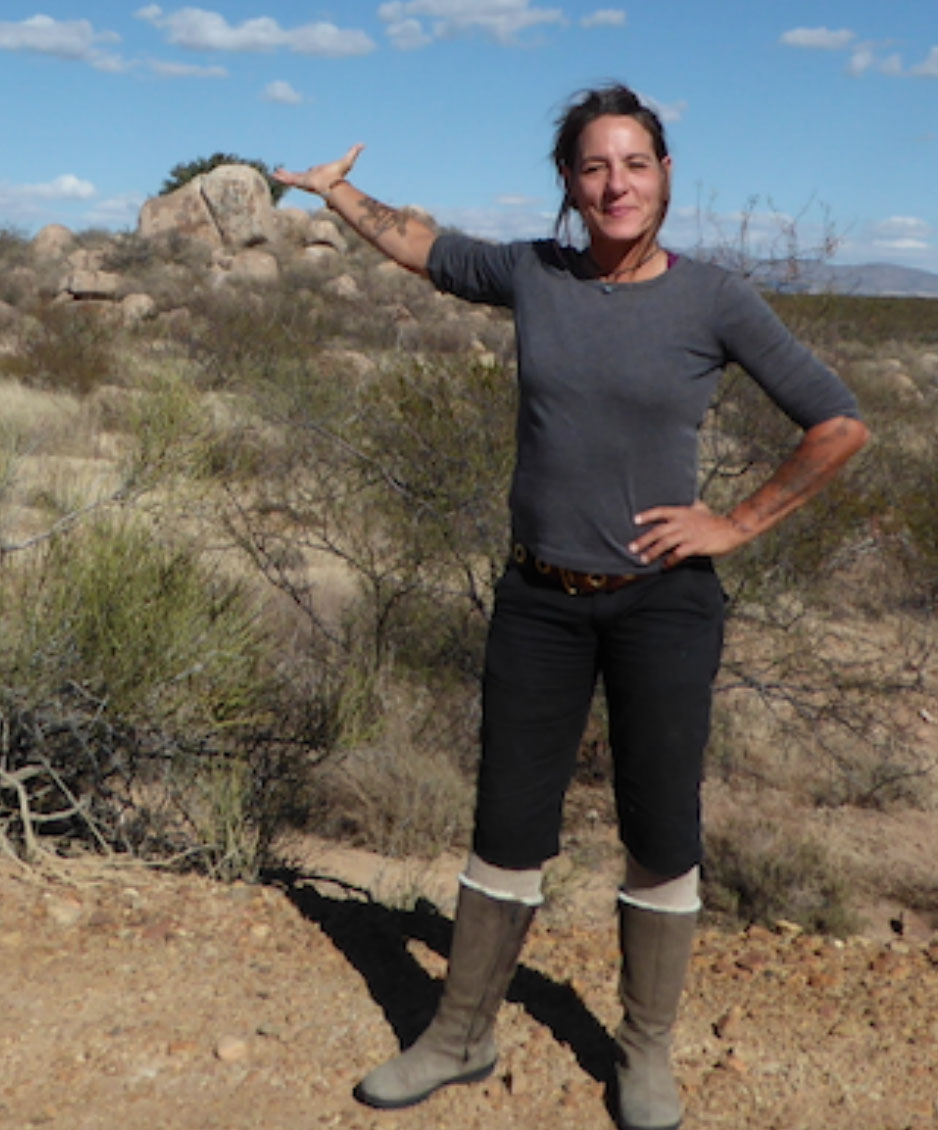 "My mind is constantly asking "why?" says the naturally curious Gossen. She grew up examining connections in the outdoors, from thinking about how tree roots work, to why animals have specific diets. "I just can't stop wondering!" she exclaims. Science is a method that helps Gossen uncover answers, bettering both her and her mentees' understanding of life on this planet. It is her job as a community scientist to ask questions, utilizing research methods to answer such questions, nurturing her curiosity and advancing her teaching skills.
In her spare time, Gossen enjoys hiking and rock climbing.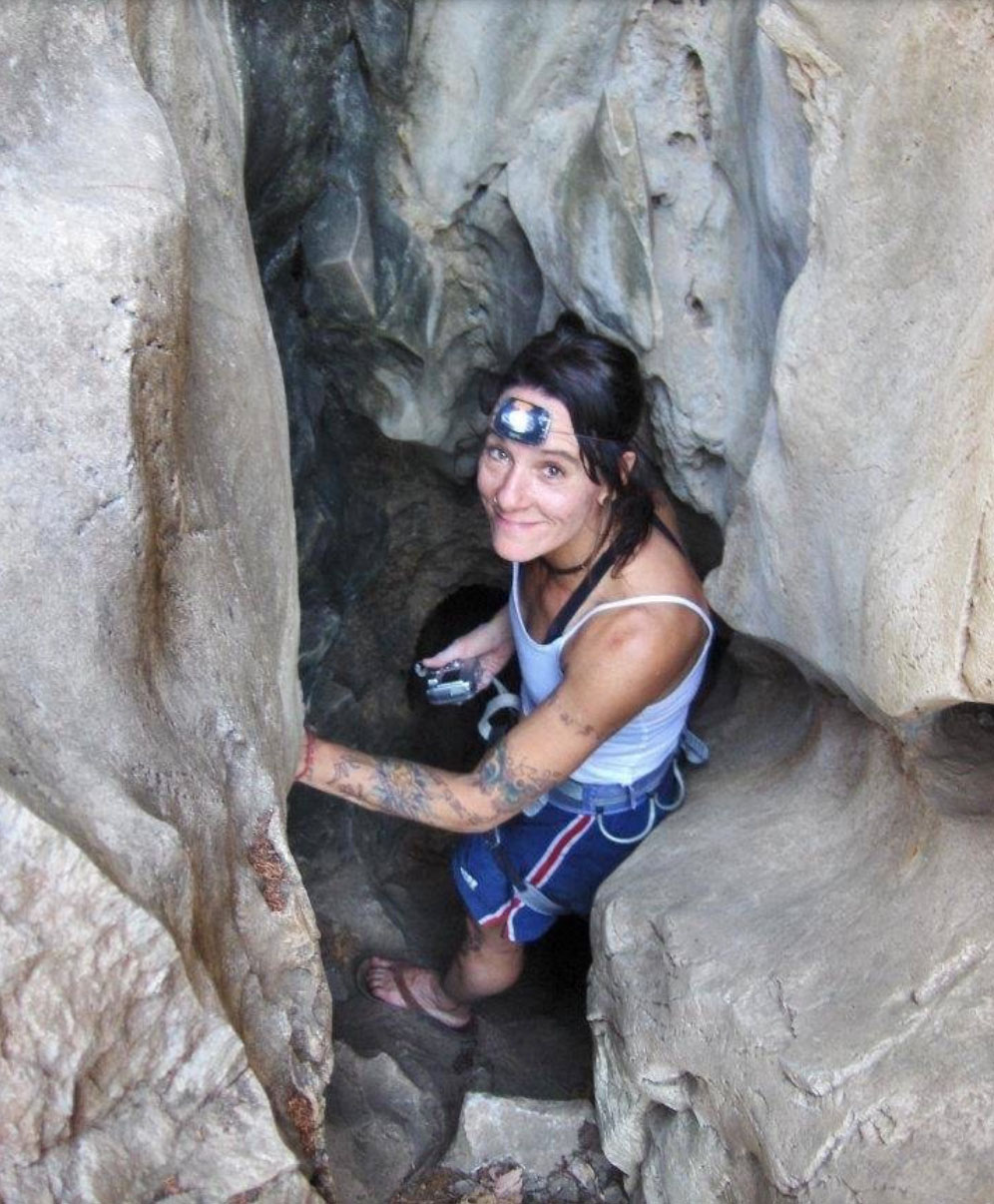 On a Tree Medicine Hike she was leading, in an old growth forest of Portland, Oregon, Gossen was introduced to The GLOBE Program and the GLOBE Observer (GO) app. During local stay-at-home orders in 2020, Mt. Tabor, an urban forest, acted as her saving grace – a vital way to stay active and get outdoors amidst this time of hardship. It was there where Gossen began to note the diversity of trees within the five-hundred year old Douglas fir forest, and was so enthralled with her surroundings that she started hand-calculating height, circumference, and the age of the trees. "It took ages!" she exclaims. With a little research, Gossen came across the GO app, and gone were the days of straws and plumb strings to measure trees.
With this newfound method of measurement in hand, Gossen began training her hikers to take observations using the app. In a matter of months, the locality had nearly four-hundred hikers participating, and a slew of data was collected from the forest. These observations earned Gossen a few small grants from the Mazamas and Ronin Scholar Institutes. Putting the money to use, she set up more training hikes in the fall of 2021 with the Friends of Mt. Tabor organization. Today, the forest has more than fifty active participants, whose seasonal observations have uncovered incredible ecological data. Gossen herself has taken the GO app further, taking measurements on every trip she takes, and fully integrating its capabilities in her teaching. "The online database and field reports created from the collected data are so valuable to the entire scientific community, and I am very proud to be a part of this project. I am planning to delve into Land Cover observations and I hope to include my sightings of adaptive changes to forest systems after wildfires," she added.
Gossen strongly believes in the benefits of children growing up in a nature-filled environment. "I like to use science in storytelling. This allows students to feel a connection to the place, and with that I believe with each heart, one at a time, each person will then find their place in protecting and loving the trees, the forests, the wildlife, and the planet again." She wants to stress that with the power of modern phones, apps like GO can connect people to a caring community that strives to make a difference in the natural world.
Gossen is eternally inspired by the beauty of the great outdoors, "A million moments… standing in the warmth of sunrise, the colors of sunset, the smell of the resin in the air of a conifer forest makes [me] feel better." When asked what advice she had for people who want to support community scientists, she responded, "Yes! Become one!" She sums up her interview with one of her favorite quotes from scientist Albert Einstein, who once said, "Look deep into nature, and then you will understand everything better."
Comments