null
The GLOBE Program at the AGU Fall Meeting
12/29/2022
From 12-16 December 2022, The GLOBE Program and members of the GLOBE community attended the American Geophysical Union's Fall Meeting in Chicago, Illinois, USA, an annual gathering of Earth scientists from around the world sharing their research and discoveries. We participated with posters and presentations relating to GLOBE data, a presence in the NASA booth in the Exhibit Hall, and sharing activities during a public science event at Adler Planetarium. Here are some photos of the activities during the week's events!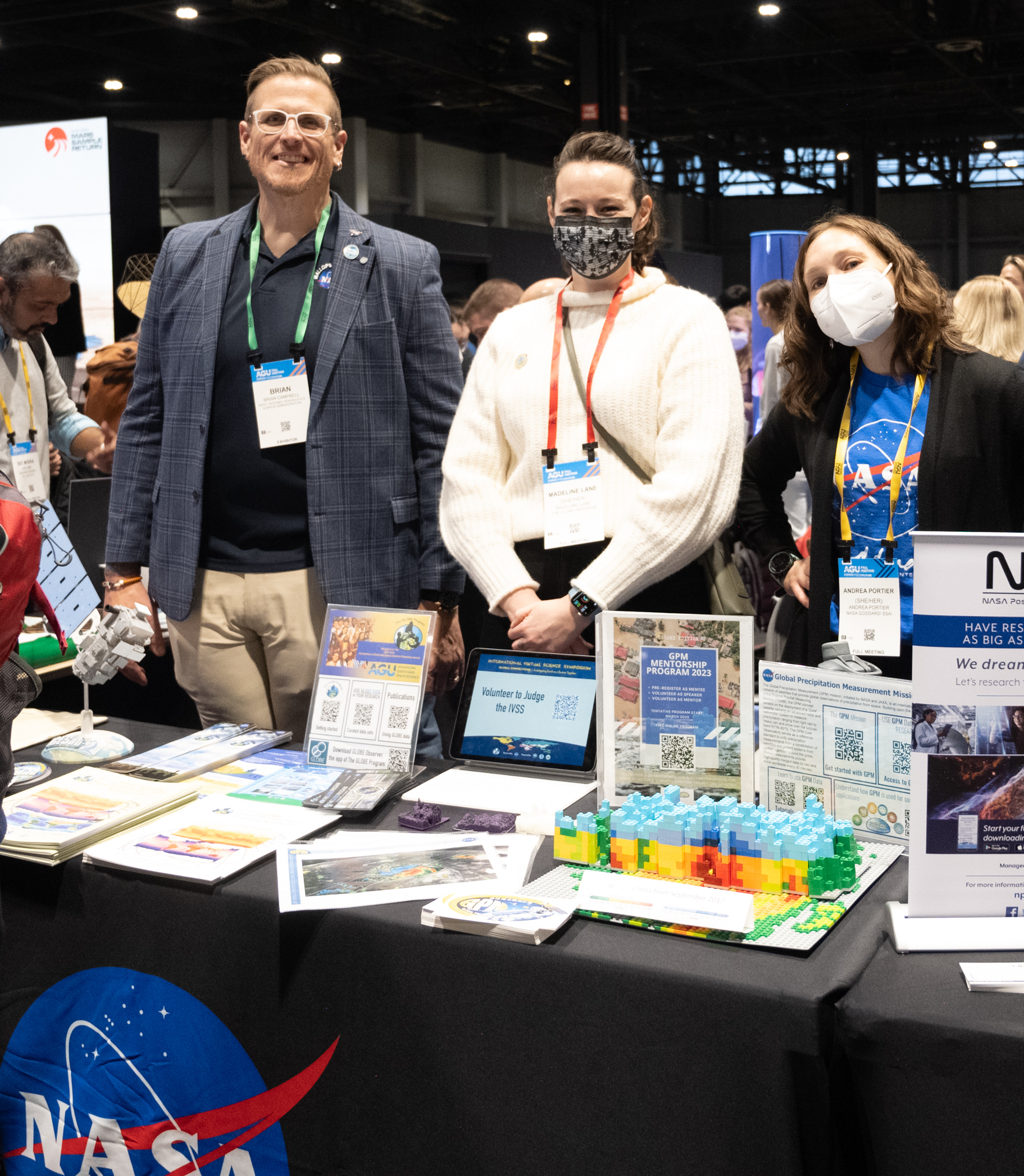 GLOBE team members Brian Campbell (GLOBE Trees science lead) and Madeline Lane (social media specialist with the GLOBE Implementation Office), plus Andrea Portier from the Global Precipitation Measurement Mission (sharing the table), prepare to great visitors to the NASA booth in the Exhibit Hall. Image: NASA's Science Support Office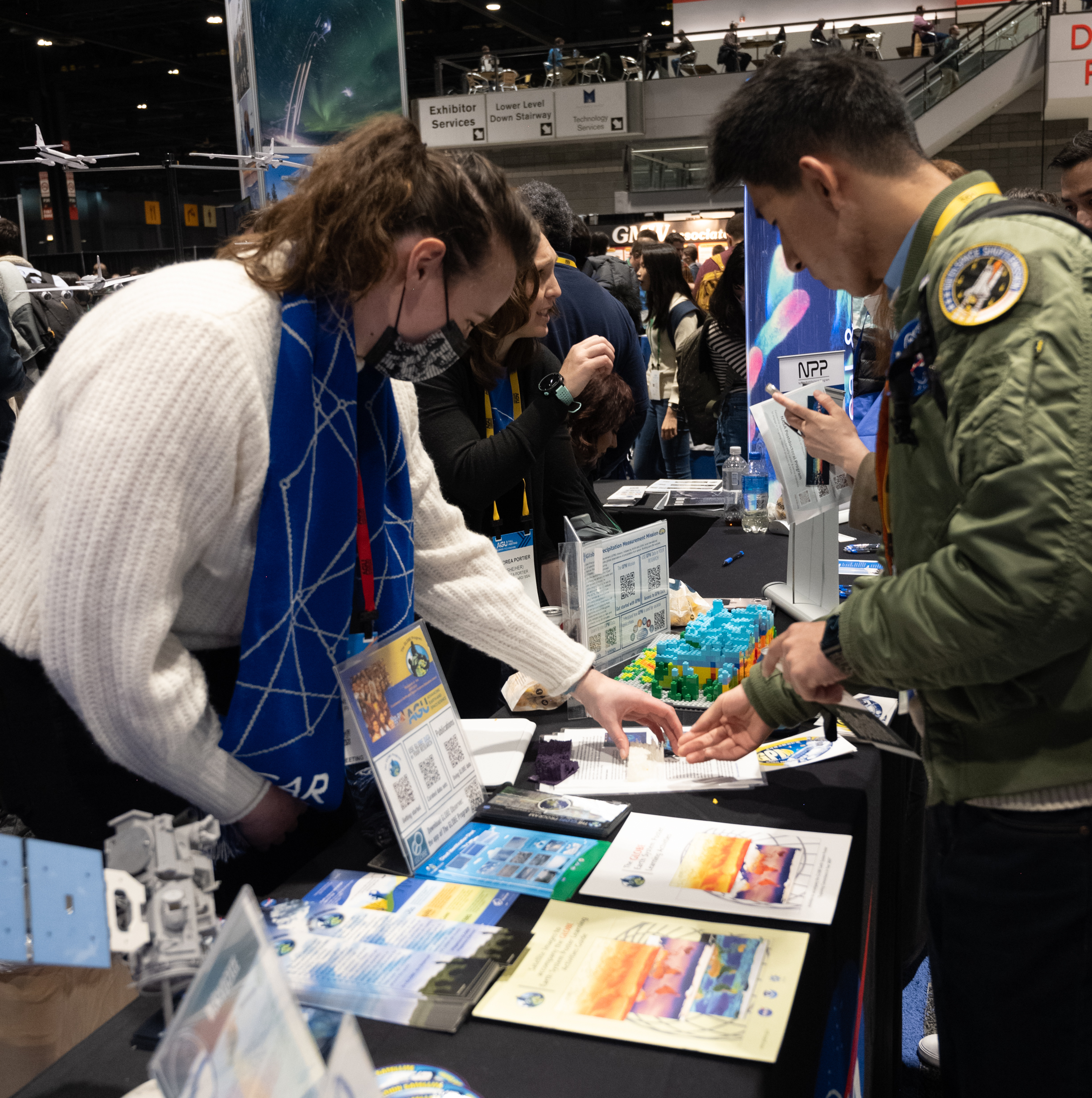 Madeline Lane explains the displayed GLOBE resources to a visitor to the NASA booth. Image: NASA's Science Support Office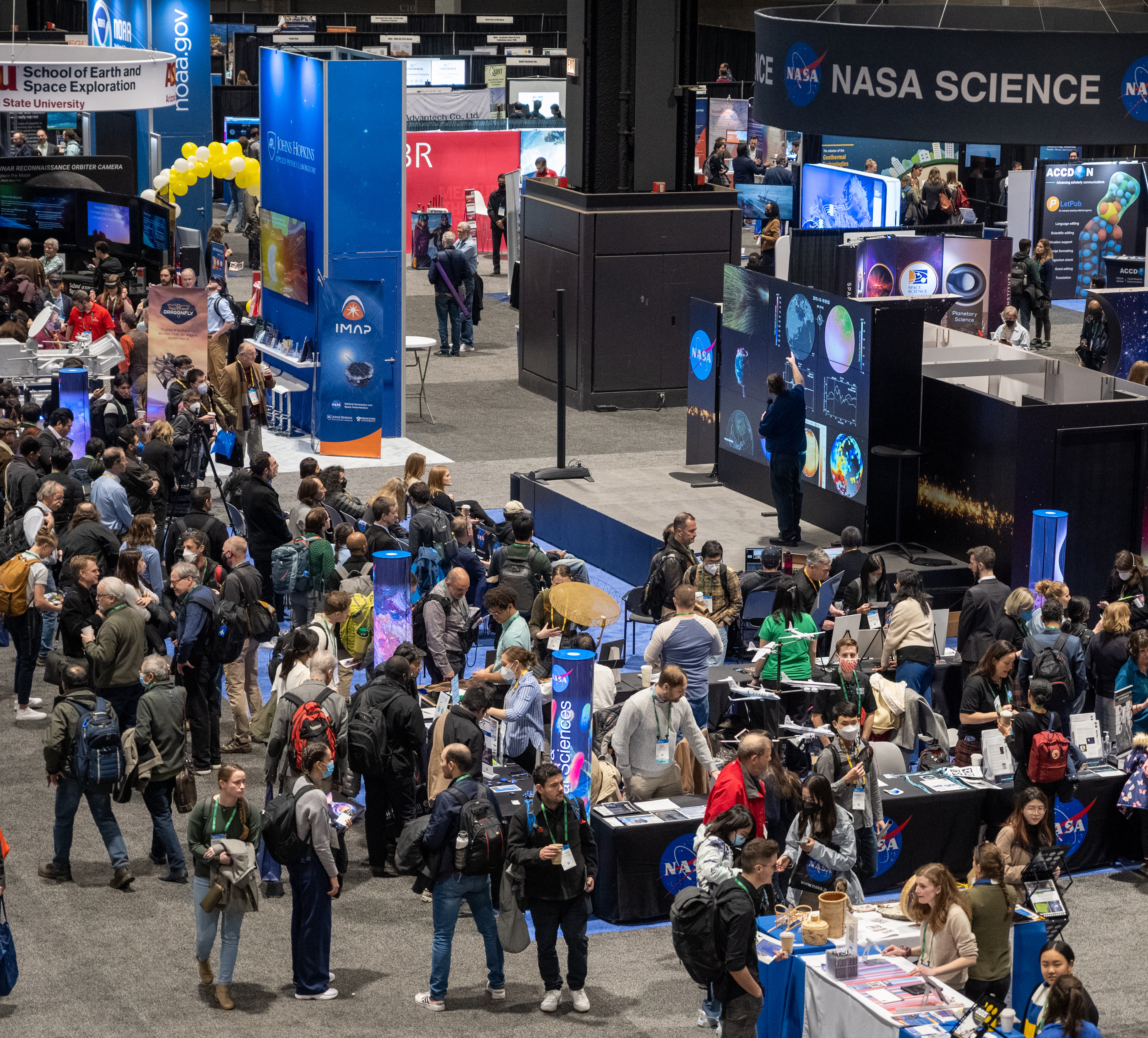 A wide-angle view of the NASA booth in the AGU Exhibit Hall. Image Credit: NASA's Science Support Office
Two GLOBE-related talks were presented on the NASA Hyperwall in the Exhibit Hall.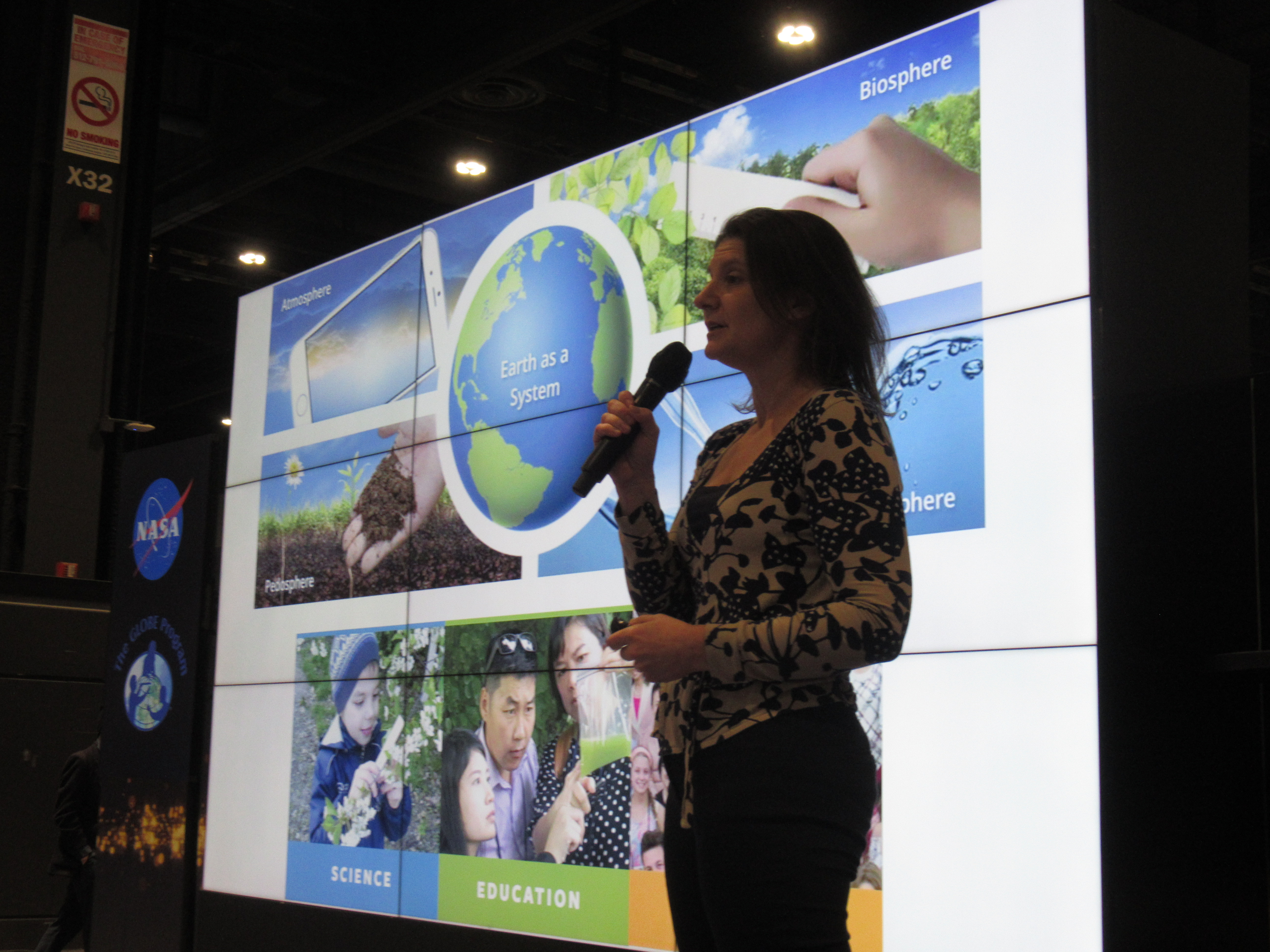 Dr. Allison Leidner, program manager for Education and Communication in the Earth Science Division of NASA's Science Mission Directorate and head of the GLOBE Program Office at NASA Headquarters, gave a talk titled "The GLOBE Program: Enabling Students and Citizen Scientists to Explore Earth." Image: Agnes Conaty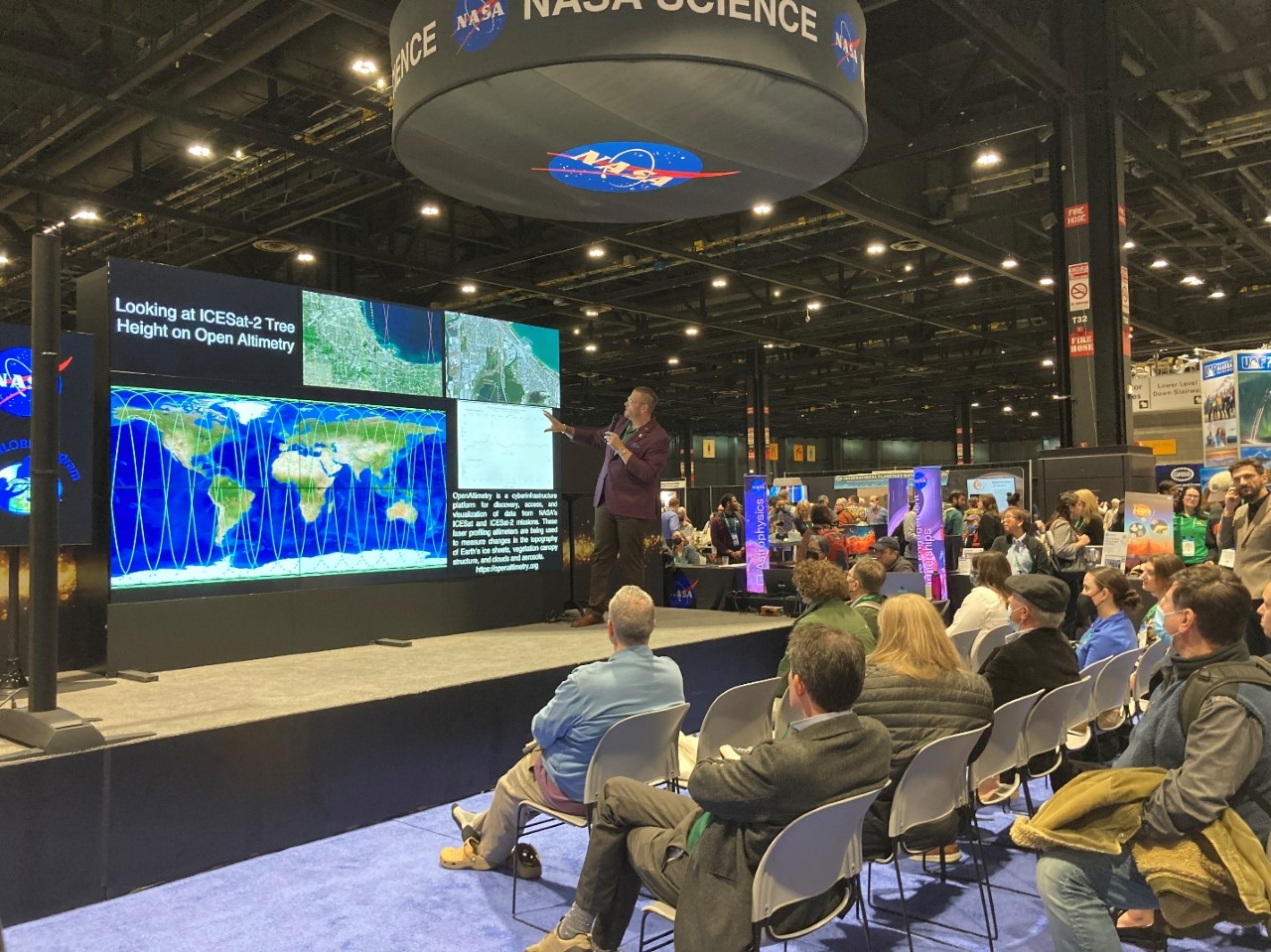 Brian Campbell, a senior Earth science education specialist at NASA's Wallops Flight Facility and the science lead for GLOBE Trees, gave a hyperwall presentation titled, "Tree Height from the Ground and Space: The NASA GLOBE Program and the NASA ICESat-2 Mission." Image: SSAI
In addition to a GLOBE presence in the NASA exhibit area, there were many presentations and posters using GLOBE data presented as part of the AGU scientific program, including a number by students participating in the STEM Enhancement in Earth Science (SEES) internship. You can see the full list of GLOBE-related presentations at AGU (including links to abstracts for more information), but here are photos highlighting a few of those presentations.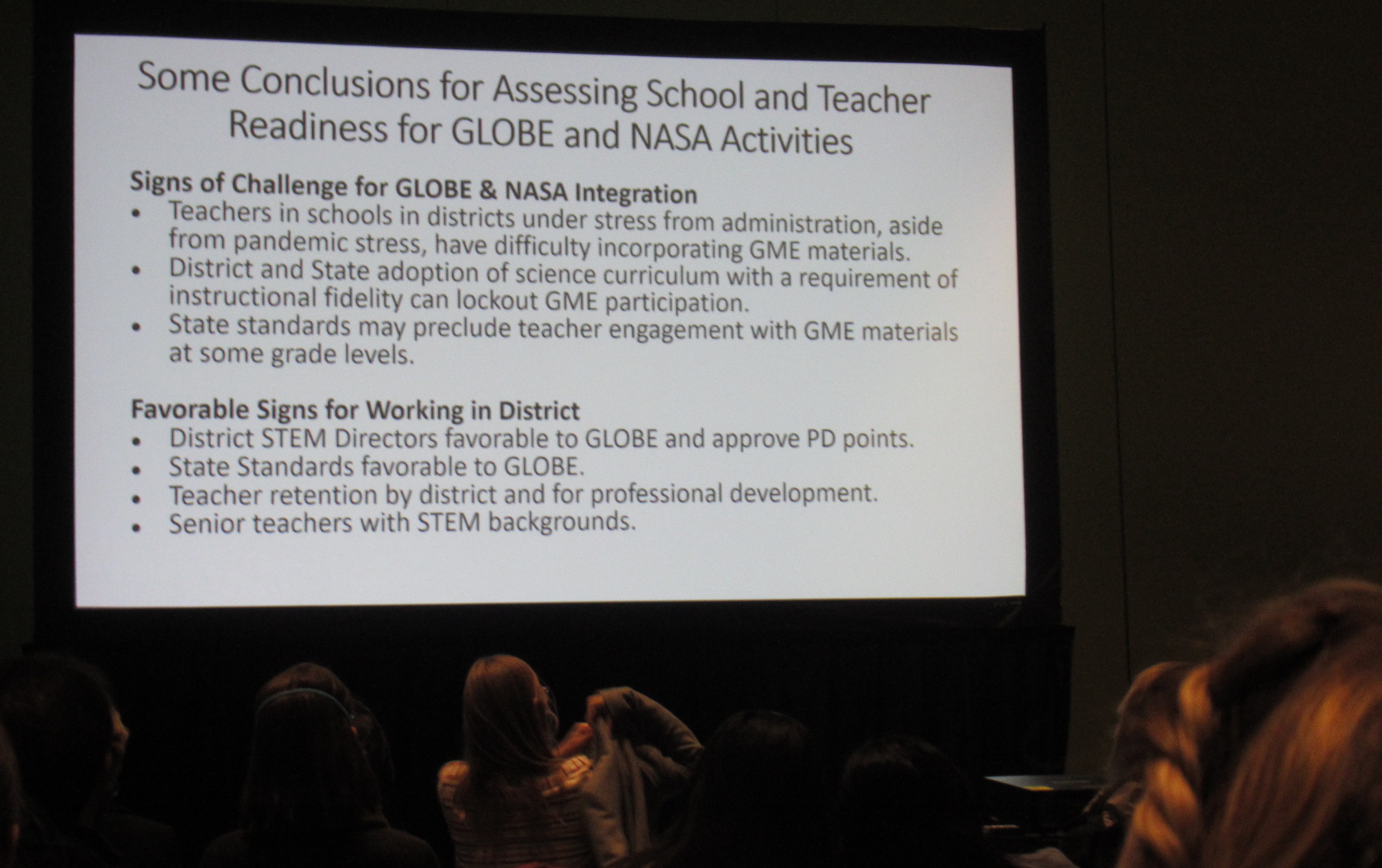 Slide from ED25A-02 - "Assessing School District Readiness for Teacher Professional Development in Environmental Science Investigations," by Peter Garik (presenting author), Nektaria Adaktylou, Jonathan Boxerman, Svetlana Darche, Sara Feit, David Padgett, Jessica Taylor, Jennifer Bourgeault, Kevin Czajkowski, Donald DeRosa, Tracy Ostrom, Janet Struble. Image: Agnes Conaty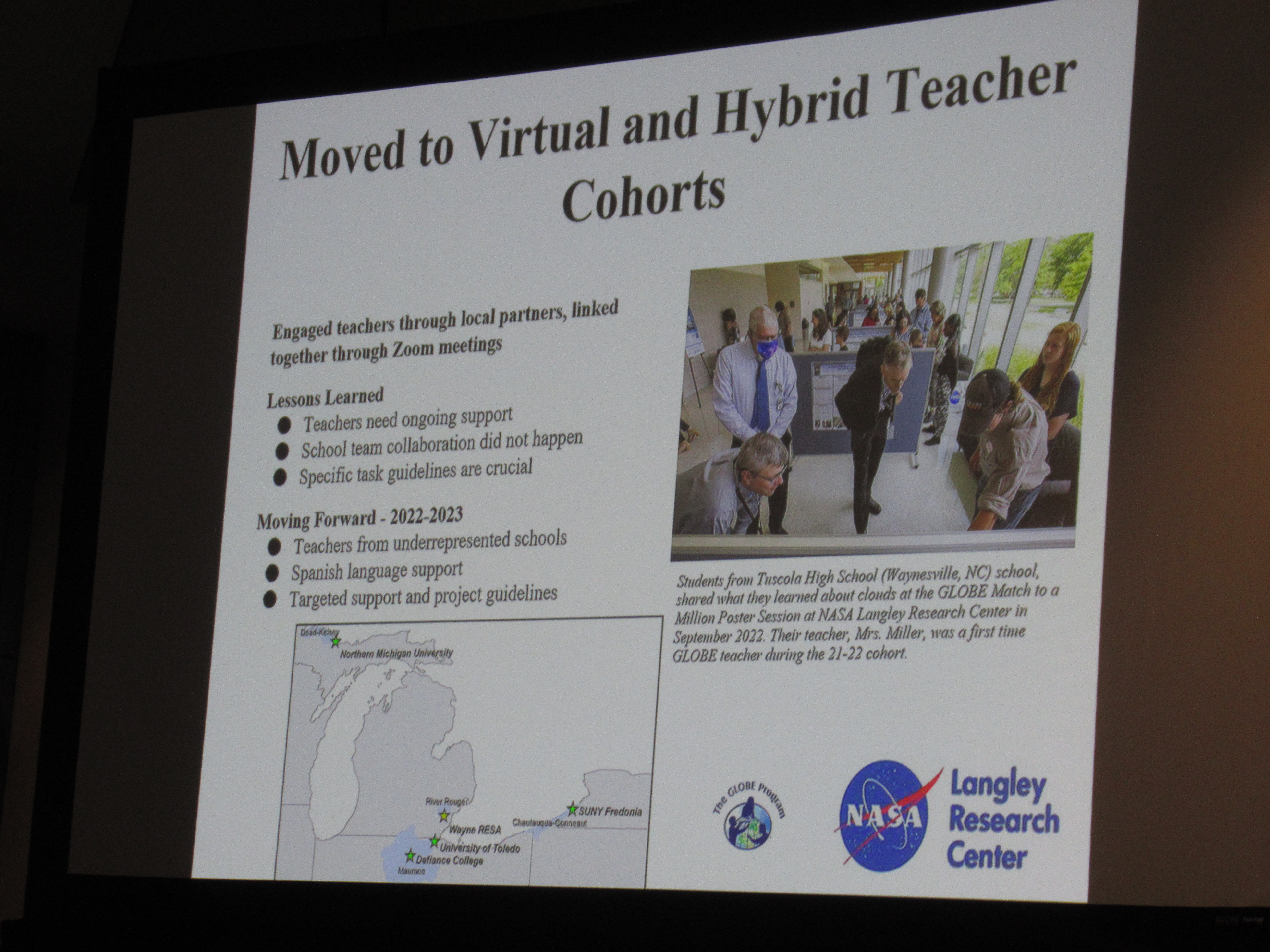 The GLOBE team also participated in a public evening event on 14 December at Adler Planetarium, on Chicago's Museum Campus, sharing hands-on science activities with visitors.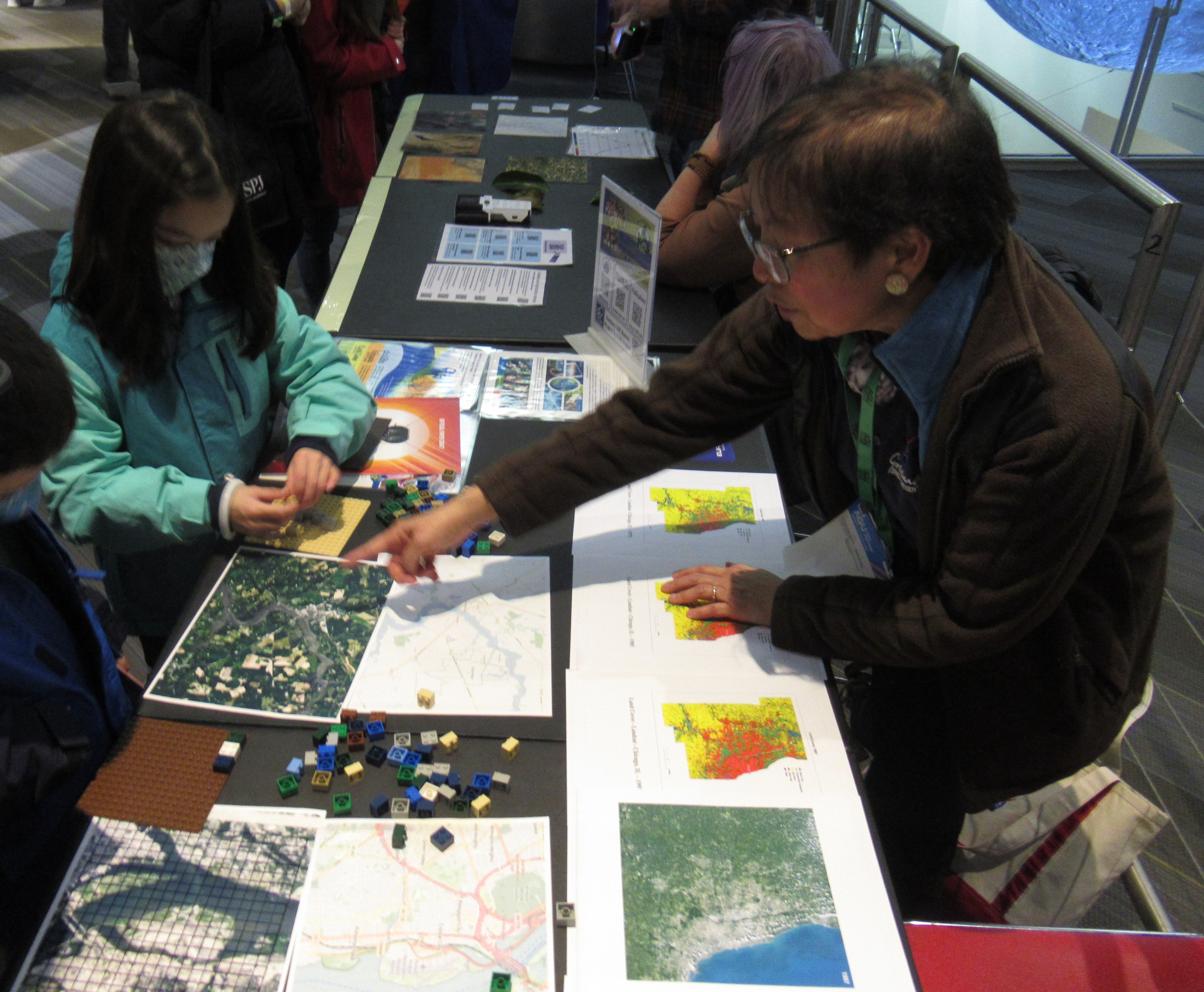 Agnes Conaty, GLOBE Observer science lead, shares the LEGO Land Cover activity with children attending the event at the Adler Planetarium. Image: Agnes Conaty
We look forward to all the GLOBE activities next year, including the next AGU Fall Meeting, which will be held in San Francisco in December 2023.
Comments