null
NASA GLOBE Observer's Weekly Roundup: 31 December- 6 January 2018
01/06/2018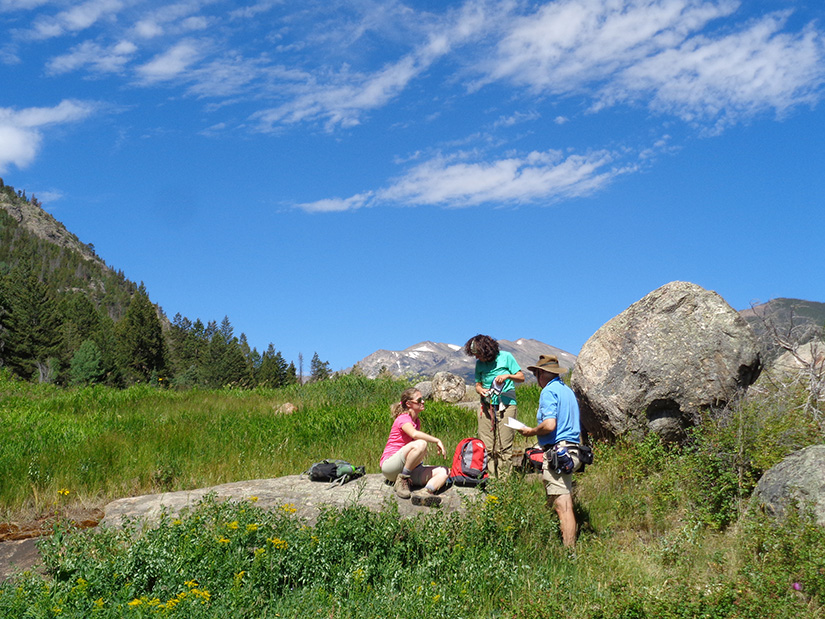 Happy New Year. Now that the holidays are winding down and it's time to start your new year's resolutions, why not resolve to get out of doors more? This and more in this week's edition of the roundup.
1. IMAGE OF THE WEEK: It could be snowy and cold where you live (areas of the Central Plains in the U.S. experienced a snowfall this past week) or perhaps it is unusually warm (parts of California have been experiencing temperatures in the 70s and 80s). Either way, get out of doors and explore the world around you. I guarantee that you will come away from the experience with views and memories that will stay with you.
2. CITIZEN SCIENCE: Physical activity is for many of us a resolution for the new year. No doubt you have noticed attendance rates go up at your local gym each January. There are many physical and mental benefits when you are more active. Studies have shown this to be true, and I for one can vouch for this.
The word "zen" can mean a lot of things, but definitely connotes peace and calm. By being out of doors to complete your NASA GO observations as a citizen scientist you can add some zen to your life. Try it this week. Don't have the app? Download it in the second link below.
3. SCIENCE FICTION: Be they fact or fiction, stories inspire us. They inspire us to reach beyond ourselves to become. Become. A beginning. Tuesday, January 2 is National Science Fiction Day. The places NASA has been and will go, the technology it has premiered were often the science fiction of the past. You can learn more about making science fiction a science reality in the first link below.
And for Star Wars and Star Trek fans (can you be both -- not sure) we have some links that will interest you as well.
4. TECHIES: Saturday, January 6 is National Technology Day. From cubesats to the craft that will send man again to the Moon and then to Mars and beyond, NASA is constantly pushing forward and expanding our knowledge. And devising the tech to get us there. Learn more about NASA tech, and cubesats in the first two links below. Also, look back at 2017 and all the advancements NASA made throughout the year and look forward to 2018 in the second link.
5. WEEKLY VIDEO: Here our favorite cloud observation submissions from the past week. Thank you for sharing with us your observations from all around the world this week and in 2017. Best wishes for 2018 to you and yours.
Comments