null
NASA GLOBE Observer's Weekly Roundup: 19-25 November 2017
11/25/2017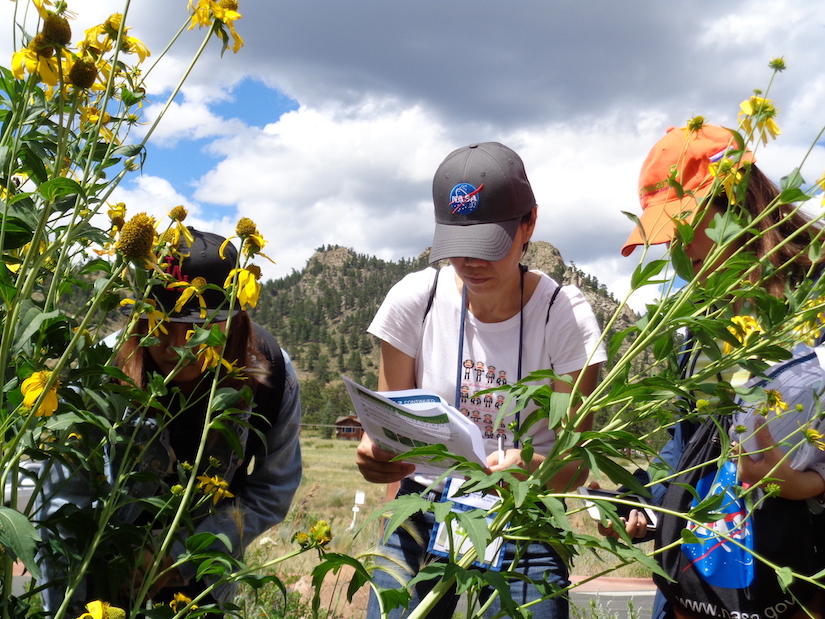 Thanksgiving is just around the corner and we have a lot to be grateful for here at NASA GLOBE Observer. This and more in this week's edition of the roundup.
1. YOU: We are grateful for citizen scientists just like you who support our understanding of the planet by observing on the ground. Thank you. Use and follow #ThanksCitiSci for more on how citizen science is making a difference in our world today. Not a citizen scientist? You can become one today by downloading the free NASA GLOBE Observer app. See the links below
2. INNOVATION: When we understand more about our world we can make changes to help our planet and help humanity as well. Recently, modified male mosquitoes were released in 20 states and in Washington D.C. to help eradicate diseases such as Zika, Dengue Fever and Malaria. Learn more by watching the video in the below.
3. MISSIONS: We are grateful for missions that look at and study our Earth from space. One such mission (the CERES instrument on board the JPSS-1 satellite) just launched on November 18, 2017.

"What impact do clouds have on Earth's climate? This is one of the most pressing scientific questions of our time. One way NASA is working to answer that question, among others, is by launching the latest in a long line of successful spaceflight instruments, CERES FM6. The instrument measures reflected sunlight and thermal radiation emitted by the Earth."
4. PHYTOPLANKTON: Phytoplankton? Yes, we are very grateful for phytoplankton. These tiny plant-like organisms provide about half of the oxygen on Earth. In the below you will find links to some kid-friendly content (including an activity) from NASA Earth Observatory for Kids (EO Kids). You can also subscribe to the issues in the third link below.
5. WEEKLY VIDEO: And of course, we do want to share with you our favorite cloud observation submissions from the past week. Thank you for sharing with us your observations from all around the world.
Comments