null
NASA GLOBE Observer's Weekly Roundup: 18-24 June 2017
07/24/2017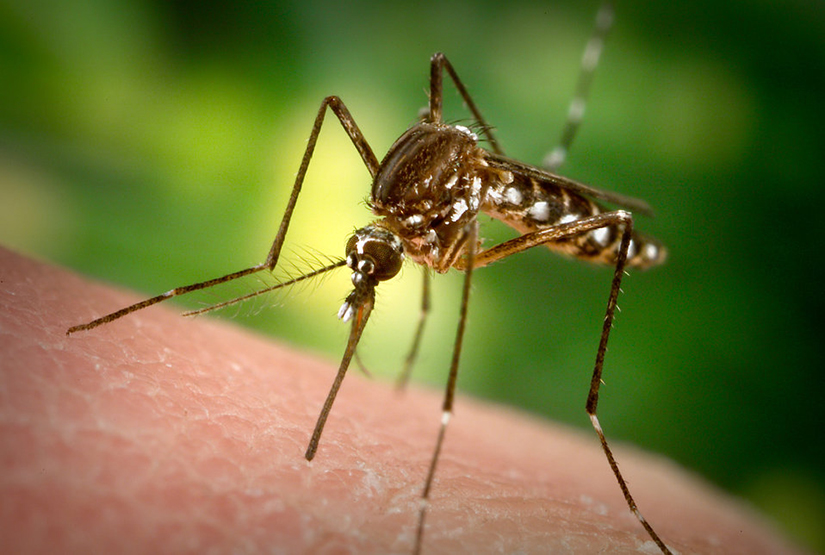 This week marks the beginning of summer (for those of us living in the Northern Hemisphere), and I know that I am looking forward to warmer weather, longer days and time off with friends and family. Summertime is a great time for fun out of doors. It is also a time when mosquitoes are prevalent. Learn how you can help protect yourself and your loved ones by learning how to eradicate mosquito breeding grounds. This and more in this week's roundup.
1. IMAGE OF THE WEEK: Did you know that the most dangerous animal in the world is the mosquito? Mosquitoes transmitting malaria kill 2 to 3 million people and infect another 200 million or more every year. Tens of millions more are killed and debilitated by a host of other mosquito-borne diseases, including Zika, yellow fever, West Nile virus, dengue and encephalitis.
You can help to reduce mosquitoes and the diseases they transmit by downloading and using "Mosquito Habitat Mapper." Download the app today (see link below) and be sure to join us in this week's Facebook Live event (details further below) to learn more.
2. FACEBOOK LIVE: Tune in this Tuesday at 21:30 UTC (5:30PM EDT / 2:30PM PDT) for a special Facebook Live all about NASA GLOBE Observer's Mosquito Habitat Mapper. This Facebook Live event will be coming to you from Lima, Peru and will be broadcast in both Spanish and English. Plus, be ready to ask your questions of the international team during the broadcast. Enter your questions in the comment box on NASA GLOBE Observer's Facebook page or use the hashtag: #NASAGO. (Check out the first link in the below for more about the broadcast in Spanish.)
3. WOMEN IN SPACE: Last week we remembered, Valentina Tereshkova who was the first woman in the world to go to space.
This week we remember Dr. Sally Ride (1951-2012).
Dr. Sally Ride became the first American woman in space 34 years ago this Sunday (June 18, 1983).

"But when I wasn't working, I was usually at a window looking down at Earth." --Sally Ride
4. SUMMER: This Tuesday (20 June 2017) is the summer solstice in the Northern Hemisphere. Ever wonder what the solstice looks like from space. Check out the first link in the below. Wait. What is a solstice? Click on the second link in the below to learn more.
5. WEEKLY VIDEO: See last week's favorite cloud observation submissions from around the world on our Facebook page. And don't forget to share your favorite photos with us by tagging us on Facebook and Twitter: #NASAGO.
Comments