null
NASA GLOBE Observer's Weekly Roundup: 14-20 May 2017
05/20/2017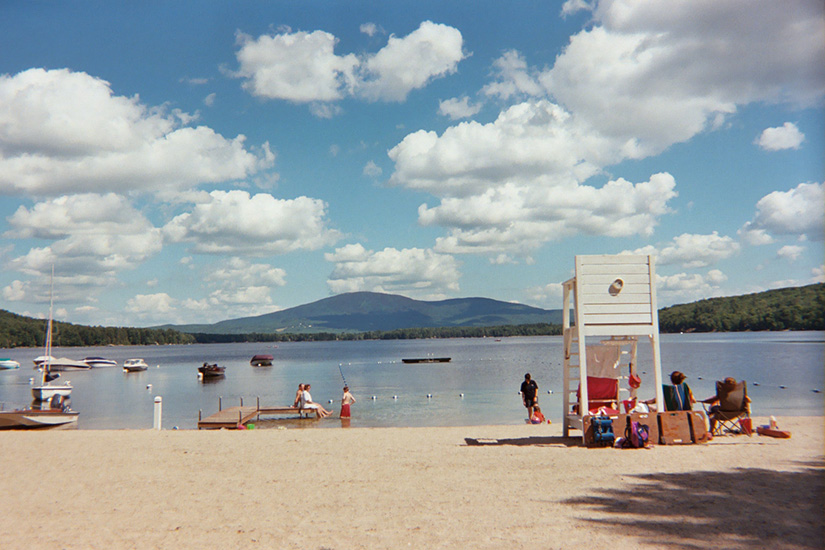 Do you know your cumulus clouds? How about cumulus congestus or pryrocumulus? This, a couple of anniversaries and more in this week's roundup.
1. IMAGE OF THE WEEK: "This is a fair weather cumulus scene over Pleasant Lake in New Hampshire. It is typical of summertime in the northern United States. Note that the cloud base is relatively high, as indicated by the fact that the clouds are higher than Mount Kearsarge (elev. 996 m; 753 m above the lake). Photo by Lin Chambers, July 2003."
2. FIRE: How familiar are you with pyrocumulonimbus clouds? These storm clouds are formed from the smoke and heat of fires. They are called the "fire-breathing dragon of clouds."
"A cumulonimbus without the "pyre" part is imposing enough -- a massive, anvil-shaped tower of power reaching five miles (8 km) high, hurling thunderbolts, wind and rain.
Add smoke and fire to the mix and you have pyrocumulonimbus, an explosive storm cloud actually created by the smoke and heat from fire, and which can ravage tens of thousands of acres. And in the process, "pyroCb" storms funnel their smoke like a chimney into Earth's stratosphere, with lingering ill effects."
3. EXPLOSIVE: Speaking of heat, Thursday marks the 37th anniversary of the Mount St. Helens eruption. This catastrophic eruption, and subsequent landslide, sent a large cloud of volcanic gasses and material into the sky.
4. SKYLAB: Sunday is the 44th anniversary of the launch of America's first space station: Skylab.
"On the afternoon of May 14, 1973, Skylab was ready to begin its mission. Saturn V launch vehicles had roared off Launch Complex 39 at Kennedy Space Center many times before, sending astronauts on journeys to the Moon. On this warm spring day, a complex cluster of scientific hardware, which would become an orbiting home and laboratory in space, was to be the passenger."
Scientist's analyzing data from Skylab noted mesoscale clouds and submitted a report. Here is the abstract:
"Mesoscale wake clouds in Skylab pictures: The recognition of cloud patterns formed in the wake of orographic obstacles was investigated using pictures from Skylab, for the purpose of estimating atmospheric motions. The existence of ship-wake-type wave clouds in contrast to vortex sheets were revealed during examination of the pictures, and an attempt was made to characterize the pattern of waves as well as the transition between waves and vortices. Examples of mesoscale cloud patterns which were analyzed photogrammetrically and meteorologically are presented."
5. WEEKLY VIDEO: See last week's favorite cloud observation submissions from around the world on our Facebook page. And don't forget to share your favorite photos with us by tagging us on Facebook and Twitter: #NASAGO.
Comments