null
Moon Trees and You: From Apollo to Artemis with The GLOBE Program's GLOBE Observer Trees
05/31/2023
Trees connect us scientifically, environmentally, and culturally. We all know that trees are vital to our planet's health. As trees grow, they absorb carbon from the atmosphere, playing a vital role in Earth's global carbon cycle and helping to regulate Earth's carbon budget.
The Apollo Legacy and Moon Trees
It was on January 31, 1971, when NASA launched the Apollo 14 spacecraft. But did you know that there were hundreds of tree seeds onboard? Astronaut Stuart Roosa brought them along in his personal kit. The seeds, once returned from lunar orbit, were germinated by the USDA Forest Service and were planted mostly around the United States (with a small number planted outside of the United States). The majority of these Apollo 14 Moon Trees continue to survive; sycamores, loblolly pines, redwoods, sweetgums, and Douglas-firs.

Let's fast forward to November 16, 2022, and the launch of Artemis I. Building on the Apollo Moon Tree legacy, NASA OSTEM's Next Gen STEM project partnered with the USDA Forest Service to fly nearly 2,000 tree seeds of five different species aboard the Orion as part of the Artemis I test flight in November 2022. This collaborative STEM Engagement initiative aims to engage the Artemis Generation in data literacy, conservation education, citizen science, and Earth science.
The seeds that were selected by the USDA Forest Service to fly aboard the Orion spacecraft during the Artemis I test flight included:
Douglas-fir
loblolly pine
sweetgum
sycamore
giant sequoia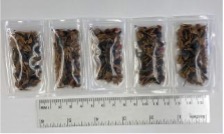 This new generation of tree seeds travelled about 270,000 miles from Earth aboard the Orion capsule. That's more than 30,000 miles (48,000 km) beyond the far side of the Moon and farther than any previous lunar mission. The Artemis 1 Mission reached 268,563 miles (432,210 km) from Earth. The previous farthest distance from Earth, for a lunar mission, was Apollo 13. Apollo 13 reached a distance of 248,655 miles ( 400,171 km) from Earth.
On December 11, 2022, the Orion Capsule successfully splashed down in the Pacific Ocean with the Moon Tree seeds in tow. The seeds were decommissioned from the capsule at Kennedy Space Center in January 2023, and sent to the USDA Forest Service Bend, Oregon Seed Extractory in February 2023 to be X-rayed and assessed for viability.
According to Dr. Kasten Dumroese, senior scientist with the USDA Forest Service:
"Four of the five species flown on the original Moon Trees mission were onboard Artemis I again because they are common species and together represent a broad geographic area of the lower 48 states. Coast redwood, with a somewhat limited natural range, was replaced with its cousin, giant sequoia, which has more widespread use in parks and arboreta. For this mission, scientists included additional seed sources for two species having large natural ranges: American sycamore and Douglas-fir. These additional seed sources will help the Moon Trees team match these species with outplanting sites to ensure long-term genetic adaptability."
As of May 2023, the Artemis I Moon Tree seeds have been transported to nurseries across the U.S. to begin the process of germination into seedlings. Soon, an opportunity will be opening for education organizations in the contiguous United States to submit a proposal to receive a Moon Tree seedling. Eligible organizations must be located in the contiguous U.S. to ensure appropriate growing conditions for the species flown.
NASA Moon Trees Quest
In the meantime we have a citizen science opportunity for residents of the contiguous United States. Starting 21 June 2023, and running until 21 September 2023, NASA's Office of STEM Engagement Next Gen STEM Project, the USDA Forest Service and The GLOBE Program will host the NASA Moon Trees Quest.
Here is what we are asking:
1. Take tree height observations, with The GLOBE Program's GLOBE Observer app's Trees tool of the tree species from the Apollo 14 Moon Trees. If you are in the United States, you will see an alert in the upper left corner of the app telling you which species to look for with information about how to identify that tree species. As mentioned above, the redwoods species from Apollo 14 have been replaced by the Giant Sequoia on Artemis 1. The tree species include: Douglas-fir, loblolly pine, sweetgum, sycamore, and coastal redwood/giant sequoia
2. However, when an observer has their app open and if they are near an existing known and thriving Apollo 14 Moon Tree, they will receive an alert that a Apollo 14 Moon Tree is nearby. They can then opt to measure that specific tree.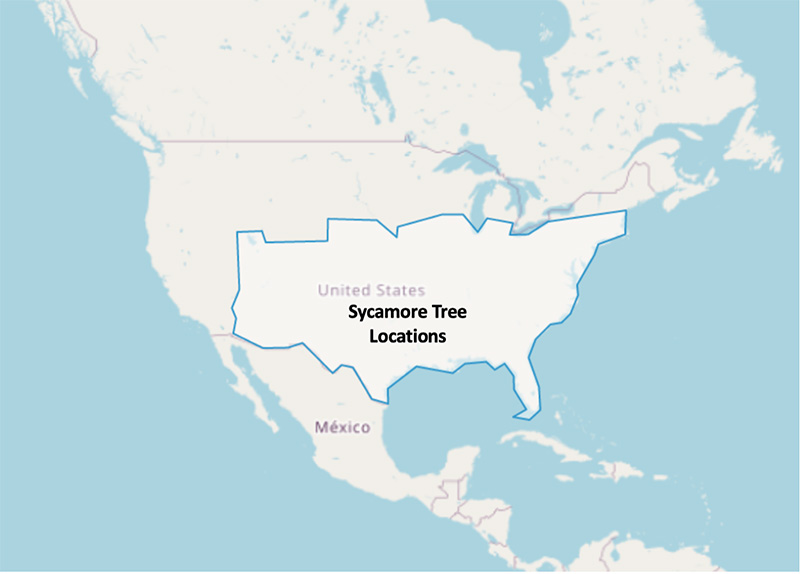 Why are we asking GLOBE observers to measure the Apollo 14 Moon Trees?
Trees store carbon as they grow. The Apollo 14 Moon Trees have been growing for 50+ years and have pulled a lot of carbon dioxide out of our atmosphere through the process of photosynthesis. Carbon calculations help scientists forecast climate change. Tracking how trees are changing over time – both in height and in the number of trees that make up an area – is also a good indicator of an ecosystem's health in a changing climate. Both tree height and trunk circumference can also help to measure biomass, the total mass of living material above ground in a particular area. With the combination of tree height measurements of the Apollo 14 Moon Trees and the associated tree species, we are excited to add to the GLOBE database of tree height and to propel our knowledge of the heights of the Apollo 14 Moon Trees. With the next generation of Moon Trees from Artemis I currently being germinated and soon to be planted, the NASA Moon Tree legacy continues.
To learn more about the legacy and future of Moon Trees and find related activities and opportunities, visit the Next Gen STEM Moon Trees STEM Toolkit, a curated collection of related resources, at https://www.nasa.gov/stem/moon-trees-toolkit.
Please also visit the NASA Moon Trees Quest page on the GLOBE Observer website for more about this opportunity and to access supportive resources.
About the Authors
Brian Campbell (NASA Wallops/GST) is a NASA Senior Earth Science Outreach Specialist at the NASA Goddard Space Flight Center's Wallops Flight Facility in Wallops Island, Virginia USA. Brian is also the Trees Around the GLOBE Student Research Campaign Lead and the Trees Science Lead for the NASA GLOBE Observer citizen science program. Brian works with local to international students in over fifty countries.
Kelly McCarthy (NASA Office of STEM Engagement) is an Education Program Specialist, serving as a Co-lead for the Next Gen STEM Earth Mission Focus Area. Kelly works closely with NASA's Space Grant Consortia as a center specialist, manages internships for the Southeast Regional Office of STEM Engagement, and serves as Executive Secretary of the NASA Stennis Space Center Joint Management Council.
Comments