null
Match to a Million: The GLOBE Program's Countdown to a Million Satellite Matches
05/11/2022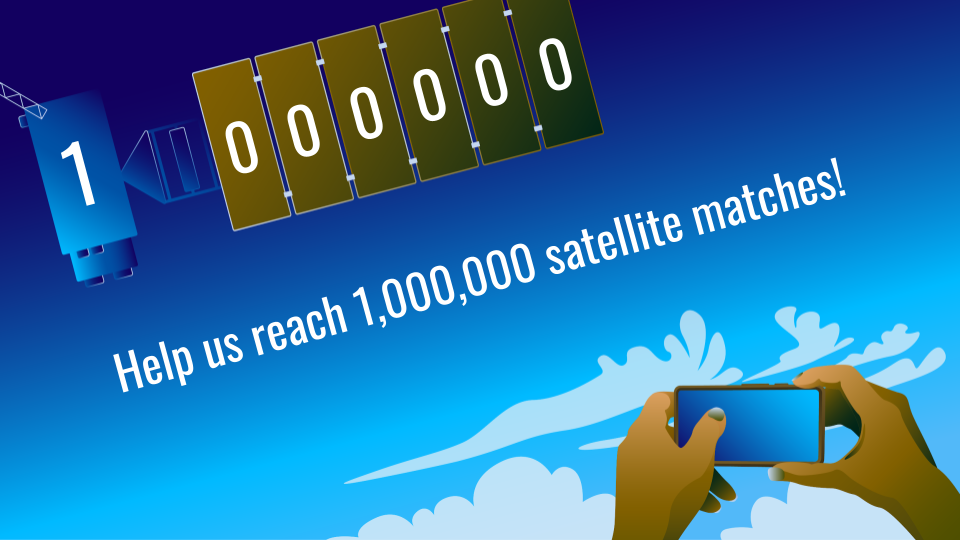 Cloud observations submitted to The GLOBE Program and its GLOBE Observer app are pulled by the NASA GLOBE Clouds team at NASA Langley Research Center (NASA LaRC) and matched to satellite data. Dr. Bill Smith, an atmospheric scientist at NASA LaRC with the SatCOPRS team, described why this data is so important, explaining that:
"No single cloud observation method or system, whether it be human visual, or from an active or passive satellite, or ground-based sensor, is able to provide a complete and accurate depiction of cloud properties across the Earth under the many conditions that naturally occur."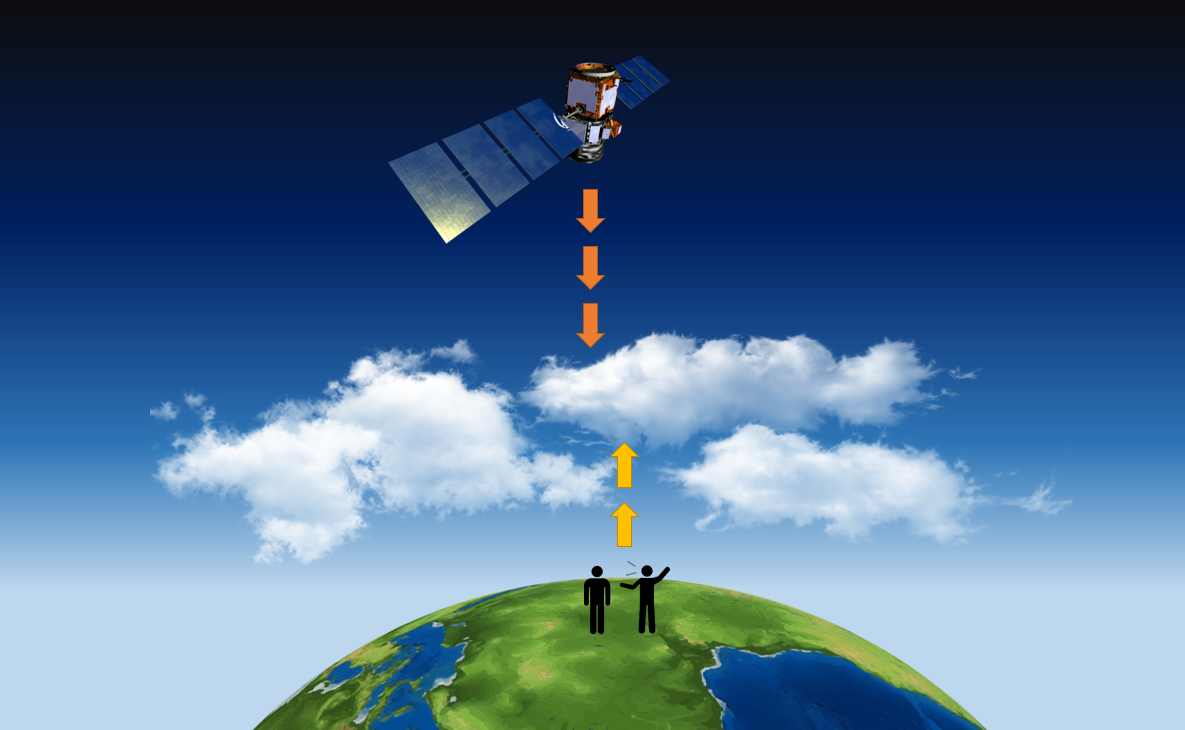 Combining different datasets using the strengths of each and minimizing their various limitations, is a strong scientific practice and remains particularly important when studying clouds. Typically, cloud properties such as height and coverage are not measured directly, and must be inferred from visual or instrumental observations. The geostationary and polar orbiting Aqua and Terra satellites carry passive radiometric instruments that receive visible and infrared radiation reflected and emitted by the Earth and its atmosphere. These measurements can be interpreted with automated, empirical, and theoretically-based algorithms to infer a wide range of cloud characteristics. The retrieval algorithms are complex and rely on simplifying assumptions and ancillary information that can at times lead to errors in the retrieved cloud properties.
So when your observations are matched to satellite data, these high-tech instruments work to provide a complete view of the complexity of the atmosphere, from the ground-up view of GLOBE citizen scientists to the top-down view of satellites. We are approaching ONE MILLION SATELLITE MATCHES and we need your help to make sure we meet it by the time The GLOBE Annual Meeting rolls around (this summer)!
You can help by:
Submitting regular cloud observations through the GLOBE Observer app and combining your cloud observations with any or all of the other protocols (Land Cover, Tree Height, Mosquito Habitat Mapper).
Using the satellite flyover schedule to plan observations for the polar orbiting Aqua, Terra, and CALIPSO satellites! The GLOBE Observer app can be set to alert you when a satellite will be over your area. (Make sure you have selected "Yes" under "Receive NASA Satellite Images" to allow NASA to send you personalized emails.)
Submitting the maximum amount of photos under the clouds portion of the GLOBE Observer app, which allows scientists to view the skies from your point of view.
Classifying cloud cover and cloud types observed in photographs taken by other GLOBE citizen scientists through NASA GLOBE CLOUD GAZE on the Zooniverse online platform. This detailed information from each sky photograph is an additional source of information that can be compared with the ground report and to satellite data.
Letting others know! Share with someone in your community or through social media about The GLOBE Program, the GLOBE Observer app, and the Match to a Million satellite matches call. By submitting your observations and helping us reach one million satellite matches, you are helping NASA learn more about Earth's atmosphere with your cloud observations!
About the Author:
Marilé Colón Robles is the project scientist for NASA GLOBE Clouds and the principal investigator of NASA GLOBE CLOUD GAZE based out of the Science Directorate at NASA Langley Research Center with Science Systems and Applications, Inc. Marilé works with scientists on ways to include citizen science data into research. She also works with students and teachers around the world to engage students in real-world STEM activities and in authentic science through The GLOBE Program.
Comments