null
Introducing "Where is the Water? A GLOBE Observer Data Challenge"
05/01/2023
Where do you find water on Earth? This question is not as simple as it sounds. Earth's surface is 71 percent water, but that water is in constant motion. Lakes and rivers, ponds and streams grow and shrink with the changing seasons and even ocean shorelines shift with the tide, storms, and sea level rise. Water evaporates into the atmosphere and falls again as rain, snow, or ice. It freezes in glaciers or soaks into the ground. It sustains life.
This constant motion – the water cycle – is also changing under a changing climate, which is resulting in more extreme weather, more intense droughts and floods, rising sea levels, and melting glaciers. So, the answer to the question (Where do you find water?) is also changing.
During the month of May 2023, we invite you to contribute to a library of citizen science data about Earth's surface water during the "Where is the Water? A GLOBE Observer Data Challenge." Your observations of water on the land using The GLOBE Program's GLOBE Observer app will provide a snapshot of where water is now.
Why do we want you to record observations of water near you?
Because water is integral to the Earth system. And water is a central focus of NASA's study of our home planet. NASA funds six satellite missions and nine airborne instruments that contribute to the study of Earth's water. Together, they are building a library of data about water on Earth's surface that will help answer questions like:
How is the water cycle changing, especially precipitation and evaporation patterns?
How will the water cycle change in the future?
What role do clouds and water on the surface play in Earth's climate?
How are variations in local weather patterns and water availability related to global climate variability?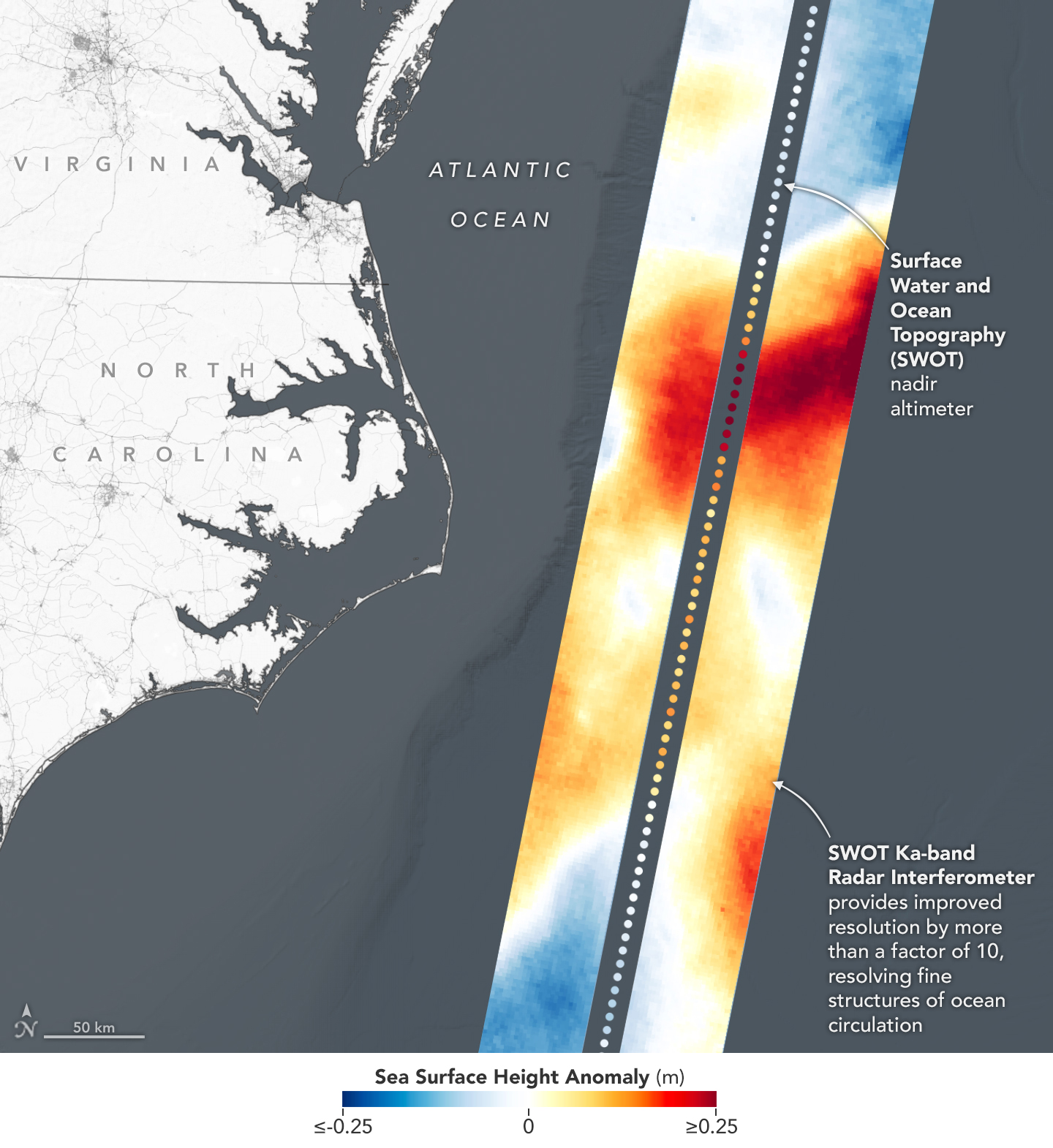 First images from NASA's newest satellite to monitor water, the Surface Water and Ocean Topography (SWOT) satellite, were released on 21 January 2023. The satellite will provide the very first comprehensive view of Earth's freshwater bodies from space and will allow scientists to determine changing volumes of fresh water across the globe at an unprecedented resolution.
The data NASA is gathering also includes measurements of water vapor and precipitation, surface water and snow extent and height, and soil moisture. Your observations of water can complement the observations that NASA and The GLOBE Program have already been collecting.
The GLOBE Program also includes water as one of its four primary focus areas. The GLOBE Hydrosphere protocols include Mosquito Habitat Mapper and additional protocols (more training required) that can be used to gauge water quality and to observe the water cycle.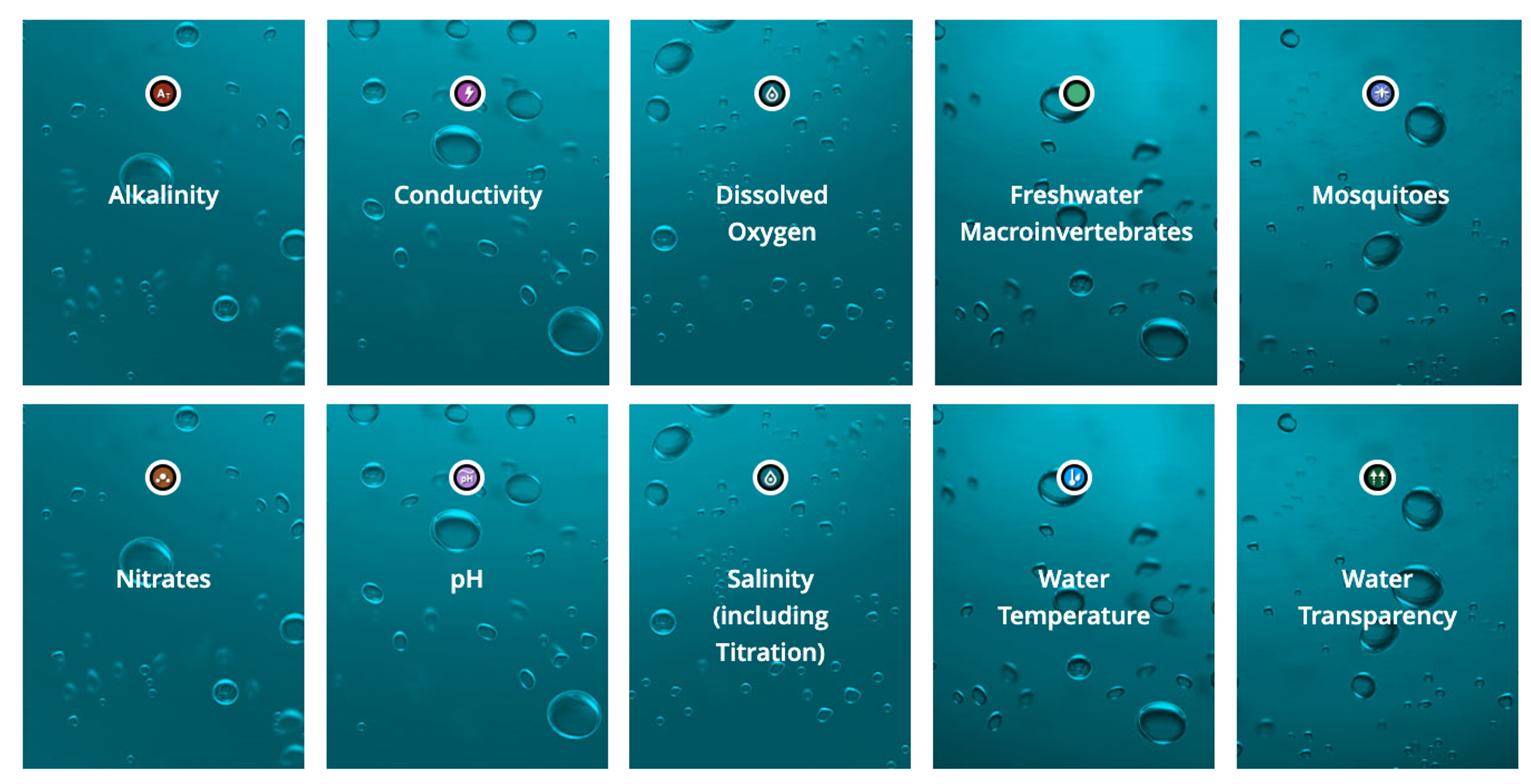 The GLOBE Program's Hydrology protocols range from testing water chemistry and temperature to monitoring life in the water.
For this challenge, "[o]ur science question is, is there always water in your area, or do you have places where it's sometimes water?" says Peder Nelson, science lead for GLOBE Observer Land Cover. Changes in surface water are often linked to land cover or land cover change. A swatch of bare ground or trees with exposed roots along a river provide clues that the river once flowed there or perhaps flooded. This information provides details about not only where water is now, but where it has been recently and what impact it has on your community. And we want to see what you are seeing. This is why we are asking you to record not only where water is now, but where it has been too.
It is also important to note these changes in water extent or location as they influence mosquito populations too.
"Your Where is the water? data is particularly important for understanding mosquito ecology, because mosquitoes exploit ephemeral (temporary) pooled water as breeding sites," says Dr. Rusty Low, science lead for Mosquito Habitat Mapper. "The temporary puddles and pools can be very attractive breeding sites because there hasn't been enough time for larvae predators to establish. Some mosquitoes, like species of Aedes, are adapted to exploit temporary water sources because their eggs can survive drying out and will begin to develop when water returns.
You can participate in the Where is the Water challenge by using the Land Cover tool in the GLOBE Observer app to photograph water wherever you find – or don't find – it. In particular, focus your photos on water edges, showing the extent of water bodies. Then, include #water in the field notes. If you see mosquito larvae in the water, document it with Mosquito Habitat Mapper.


To participate in the challenge, document surface water with GLOBE Observer Land Cover. Then use Mosquito Habitat Mapper to record the presence of mosquito larvae, if applicable.
Visit the Where is the Water challenge page on the GLOBE Observer website to learn more and join the challenge. There you can also track observations submitted to the challenge and find tutorials and other supporting materials.
Comments