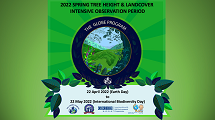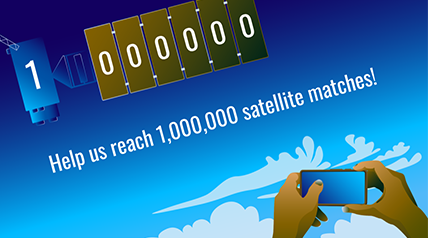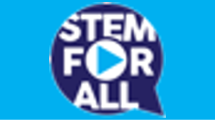 05/10/2022
2022 STEM For All Video Showcase
The STEM For All Video Showcase presents videos highlighting federally funded projects aimed at improving STEM and computer science education, including several related to GLOBE and NASA.
>>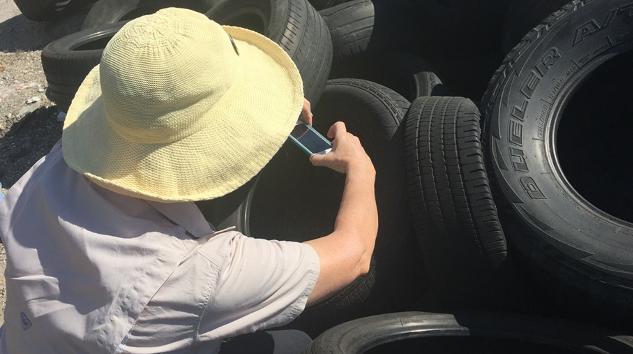 05/05/2022
We Need Your Help Finding Mosquito Breeding Sites in Old Tires
The GLOBE Mission Mosquito Spare Tire Blitz launched in March and goes through June 2022. During the blitz, scientists are asking for your Mosquito Habitat Mapper observations. With this information, scientists will be able to document where female mosquitoes are using spare or discarded tires as breeding sites.
>>
04/25/2022
Website Downtime for Tuesday, 26 April
The GLOBE and Observer websites will be down 26 April for regular site maintenance operations.  Downtime will begin at 7 p.m. ET and conclude at about 9 p.m. ET that same day.
>>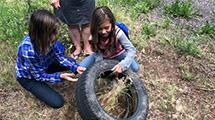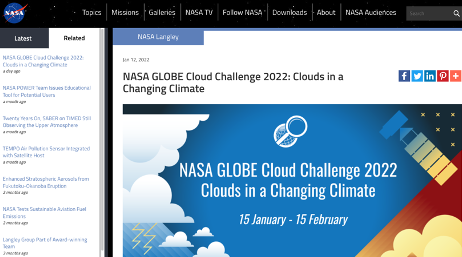 01/12/2022
NASA Langley Features the Cloud Challenge: Clouds in a Changing Climate
Clouds can give scientists a lot of important information about Earth's climate. That's why NASA and The GLOBE Program, an international science and education program that engages students and the public in data collection and the scientific process, are once again calling on Earth's citizen scientists to help NASA investigate clouds during the NASA GLOBE Cloud Challenge 2022: Clouds in a Changing Climate.
>>