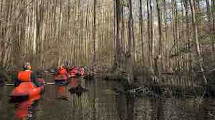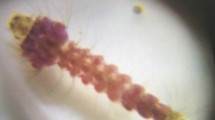 06/25/2019
Source Reduction Means Mosquito Reduction
With the beginning of the mosquito season comes the need for protecting individuals and communities from mosquitoes. When you use the GLOBE Observer Mosquito Habitat Mapper tool, you are not only providing useful surveillance information about when and where mosquitoes are found: you also are providing an important public service known as "source reduction."
>>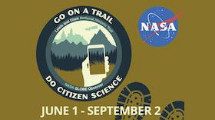 06/17/2019
GO on a Trail with the Mosquito Habitat Mapper!
ou may have heard the news- there is an exciting challenge this summer for GLOBE Observer users! The challenge follows in the spirit of early cartographers, Meriwether Lewis and William Clark, and you can win one of two ways. First, use GLOBE Observer to map as much land cover as possible in any GLOBE country by September 2. The top data collectors in each GLOBE region will be recognized. Or, for U.S. users, head to the Lewis and Clark National Historic Trail between Pittsburgh, PA and the Oregon Coast, and take Land Cover and Mosquito Habitat Mapper observations using the GLOBE Observer app. This 3 month campaign kicks off on National Trails Day (June1) and concludes on Labor Day (Sept 2). Each observation you make along the trail will increase your chances to be one of our top observers and be eligible for a prize package. Learn more and plan to participate today: https://observer.globe.gov/do-globe-observer/challenges/go-on-a-trail
>>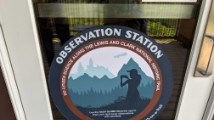 06/10/2019
GO on a Trail and Earn Challenge Points
Are you participating in our GO on a Trail Challenge? To join, just use your GLOBE Observer app to take as many land cover observations as you can. You can get points toward winning two ways: collect observations on the Lewis and Clark Trail or collect observations in any GLOBE country.
>>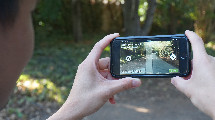 05/29/2019
Follow Lewis and Clark this Summer as a Citizen Scientist
This year NASA and the National Park Service encourage the public to follow in these explorers' footsteps through a new citizen science challenge from June 1 to Sept. 2. Use your smart phone and the NASA GLOBE Observer (GO) app to map land cover along the Lewis and Clark National Historic Trail and elsewhere to assist scientists studying environmental changes.
>>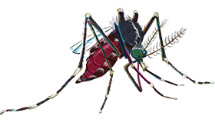 03/29/2019
GLOBE Observer Mosquito Blitz
Our first GLOBE Observer Mosquito Blitz kicks off on Sunday, April 7 and ends on Citizen Science Day, April 13. We invite you, your family and friends to join us in this focused effort to gather observations of mosquito breeding sites.
>>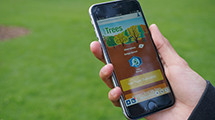 03/26/2019
Help NASA Measure Trees with Your Smartphone
Healthy forests play a crucial role in Earth's ecosystem as growing trees take up carbon from the atmosphere. NASA satellites and airborne missions study forests to see how carbon moves through ecosystems – and now citizen scientists can help investigate this key question as well by using their smartphone to measure tree height.
>>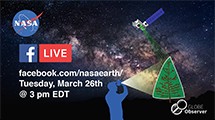 03/23/2019
Trees Facebook Live
Join GLOBE Observer for a special Facebook Live event all about Trees on 26 March 2018 at 3:00 p.m. EDT.
>>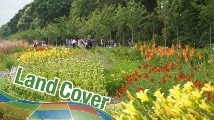 12/10/2018
Help Make a Better World Land Map with NASA App
tarting this month, you can be part of a project to create more detailed satellite-based global maps of land cover by sharing photos of the world around you in a new NASA citizen science project. The project is a part of GLOBE Observer, a citizen science program that lets you contribute meaningful data to NASA and the science community. The GLOBE Observer app, introduced in 2016, includes a new "Land Cover: Adopt a Pixel" module that enables citizen scientists to photograph with their smartphones the landscape, identify the kinds of land cover they see (trees, grass, etc.), and then match their observations to satellite data. Users can also share their knowledge of the land and how it has changed. "Adopt a Pixel" is designed to fill in details of the landscape that are too small for global land-mapping satellites to see.
>>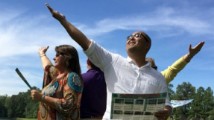 12/10/2018
Six Tips for the Perfect GLOBE Observer Cloud Photo By Holli Kohl
GLOBE's Spring Cloud Challenge is reaching the half way mark, and we are seeing widespread participation. Observations from more than 24,000 locations have come in since March 15, providing thousands of cloud photos for NASA scientists. You still have two weeks to participate. The individuals who submit the most photos will be recognized on video by a NASA scientist. Want to join the challenge? Just download the GLOBE Observer app and start observing clouds. Here are some tips for taking the perfect GLOBE Observer cloud photo.
>>