Use this journal page to record what you see during the solar eclipse, both how much of the Sun is covered by the Moon at different times, as well as observations of the environment around you (animal behavior, weather, etc.) during different periods of the eclipse. NOTE: It is never safe to look directly at the Sun without eye protection. The only safe way to look at the Sun is through special-purpose solar filters such as "eclipse glasses" or hand-held solar viewers.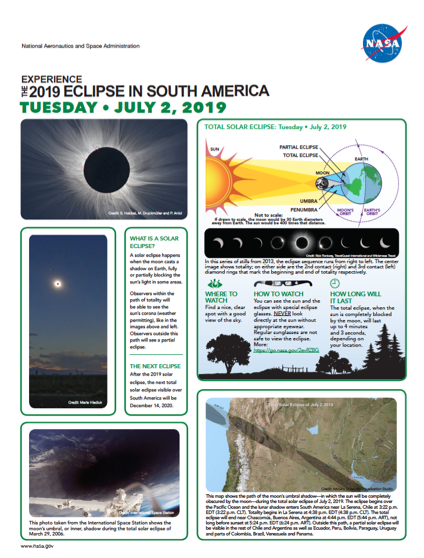 A printable sheet with general information about eclipses, how to view them safely, and details about the eclipse in South America in July 2019.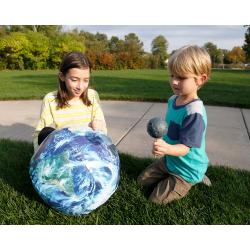 Exploring the Solar System: Solar Eclipse
"Exploring the Solar System: Solar Eclipse" is a hands-on activity demonstrating how the particular alignment of the Sun, Earth, and Moon can cause an eclipse. Visitors investigate the positions of these objects to create shadows and learn about solar eclipses. This activity was designed specifically in advance of the total solar eclipse that will traverse the continental United States in August, 2017, but can be used anytime. Las actividades también están disponibles en español.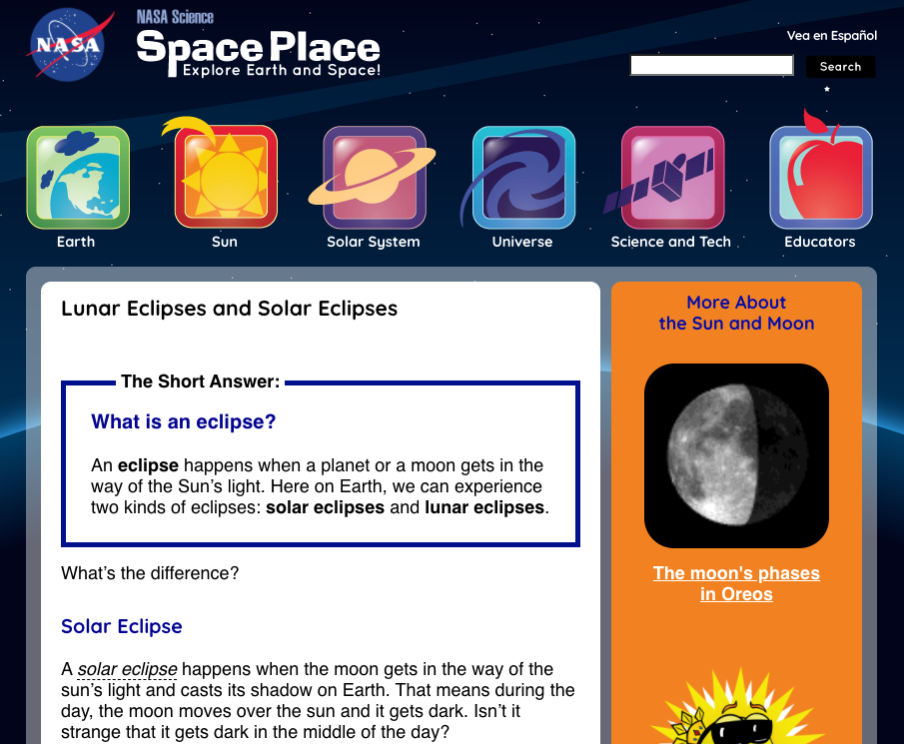 Biblioteca de Recursos de eclipse
Biblioteca de Recursos Sobre Eclipses
Spanish - Tutorial GLOBE Observer Eclipse


Use esta página del diario para registrar lo que ve durante el eclipse solar, tanto cuánto del Sol está cubierto por la Luna en diferentes momentos, como las observaciones del medio ambiente (comportamiento de los animales, el tiempo, etc.) durante diferentes momentos del eclipse. NOTA: Nunca es seguro mirar directamente al Sol sin protección para los ojos. La única forma segura de mirar el Sol es usando lentes especiales con filtros solares, tales como "lentes de eclipse" o visores solares de mano.
Taller de Observación del Eclipse de Sol con la App GLOBE Observer y una Cámara Obscura